ADB signs major agreement with global banks in Baku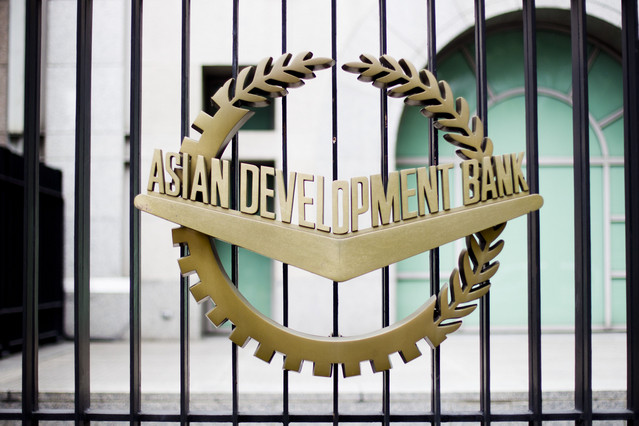 The Asian Development Bank has signed a public-private partnership co-advisory agreement with eight global commercial banks, a move aimed at accelerating the flow of private funds into critical infrastructure projects in developing Asia.
This agreement is the first formal co-advisory framework between a multilateral development bank and international commercial banks, the statement by ADB reads.
"Coupling the in-depth market experience of the global banks with ADB's PPP expertise in developing Asia and strong relationships in the region should help public sector clients structure successful, bankable PPPs without crowding out private sector advisors," said ADB Managing Director General Juan Miranda, who signed the agreement on behalf of ADB.
The eight banks that signed the agreement are Bank of Tokyo-Mitsubishi UFJ, BNP Paribas, Credit Agricole CIB, HSBC, Mizuho Bank, Macquarie Capital, Societe Generale, and Sumitomo Mitsui Banking Corporation. The agreement was signed on the sidelines of ADB's 48th Annual Meeting of its Board of Governors, being held here from 2-5 May 2015.
Under the agreement, ADB and the eight banks can work together to provide independent advice to governments in developing Asia on how best to structure PPPs to make them attractive to the private sector and to manage the subsequent PPP bidding process. The governments will, however, make the final choice of PPP winning bidders.
ADB has estimated that developing Asia needs to spend $8 trillion between 2010 and 2020 on national infrastructure. Many governments hope to raise finance for energy, roads, railways, ports, airports, water, and other key infrastructure through PPPs.
ADB, with its co-advisors, will help clients assess the future income flows of projects, bring international best practices to PPPs, and develop PPP capacity in the region to deliver bankable transactions.
ADB has been supporting the efforts of countries in the region to improve their PPP regimes for some time. On 1 September 2014, it formally established the Office of Public-Private Partnership to provide independent transaction advice on specific deals and help countries improve their PPP knowledge and legal and regulatory frameworks.
ADB, based in Manila, is dedicated to reducing poverty in Asia and the Pacific through inclusive economic growth, environmentally sustainable growth, and regional integration. Established in 1966, it is owned by 67 members—48 from the region. In 2014, ADB assistance totaled $22.9 billion, including co-financing of $9.2 billion.