Azerspace-1 to be self-subsidized from 2016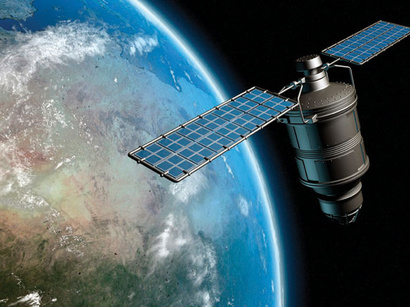 By Nigar Orujova
Azerbaijan's first telecommunication satellite Azerspace-1 will be self-subsidized as of 2016, said Ali Abbasov, the country's Communications and High Technologies Minister.
"Currently, intensive works are underway on commercialization of services rendered with the help of the satellite," he said on January 17.
"The satellite operator repaid 50 percent of the attracted loans as of H1 of 2013 in the past and this figure has reached 75 percent today," Abbasov noted.
He said the satellite would fully cover the expenditures from 2016 and will start generating revenues.
Azerspace-1, the telecommunication satellite operated by Azercosmos, provides its customers in Europe, Africa, Middle East, the Caucasus, and Central Asia with highly reliable broadband and broadcast solutions.
It is equipped with 36 transponders: 24 in C-band and 12 in Ku-band at 46° East longitude.
Azerspace is broadcasting over 80 TV and radio channels, covering Eastern Europe, the Caucasus, Central Asia and North Africa. Some 80 percent of the satellite's resources are available for commercial purposes.
The satellite which will operate in the orbit for at least 15 years was launched in February 2013. Baku is expected to earn $500-600 million by operating the satellite.
Today, Azerbaijan's space agency Azercosmos also jointly uses the low-earth-orbit satellites SPOT 6 and SPOT 7 together with the French company "Airbus Defence and Space".
Moreover, the country plans to enlarge its satellites number by launching second telecommunication channel Azerspace-2.
Communication and High Technologies Ministry reported that International Telecommunications Satellite Organization Intelsat would rent 45.9 percent of resources of Azerspace-2.
The Ministry said that a preliminary agreement has already been achieved with Intelsat on this issue and signing of the contract is expected in the near future.
Azerbaijan will also lease an orbital slot for Azerspace-2 from Intelsat. Azerspace-2 satellite is expected to be launched in 2017. The construction of the satellite will take 30 months.
This satellite will also be designed to provide digital broadcasting, Internet access, data transmission, creation of multiservice networks VSAT, etc.