Belarus, Azerbaijan to cooperate in satellite communication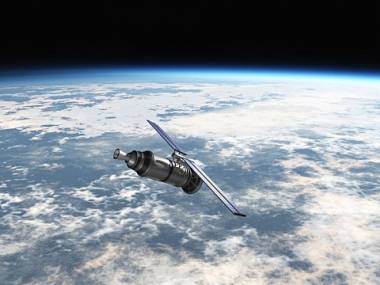 By Nigar Orujova
Belarus is ready to cooperate with Azerbaijan in the field of satellite communications, the Azerbaijani Communication and High Technologies Ministry said.
The cooperation between the two countries in the field are planned to be discussed within the framework of the regular meeting of the Azerbaijani-Belarusian intergovernmental commission on economic cooperation, which will be held in Minsk in early 2015.
The session will also include the meeting of ministers of the industry, which will affect the issues of cooperation between Azerbaijan and Belarus in the sphere of high technologies.
In particular, the two countries consider the possibility of using low-orbit satellites for collaborative research conduct. Earlier, Belarus and Azerbaijan have agreed to cooperate on the use of information obtained from the Belarusian satellite.
Azerbaijan became a member of the space club by launching its own satellite into orbit in February 2013. Azerspace-1 telecommunication satellite covers Eastern Europe, the Caucasus, Central Asia and North Africa. The second satellite is scheduled to be launched in 2017.
Moreover, Azerbaijani space agency Azercosmos plans to launch a low-Earth orbit satellite in 2016.
Earlier, Belarusian ambassador to Azerbaijan Nikolai Paskevich assessed 2014 as a dynamic year in terms of the Belarusian-Azerbaijani relations expansion noting the year saw a number of significant multi-format events in bilateral ties.