Azerbaijan to compete with WTO members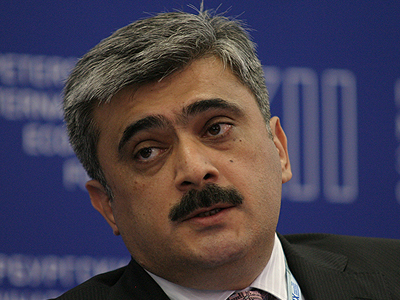 By Nigar Orujova
Azerbaijani entrepreneurs must be ready to compete with WTO member states after the country's accession to the organization, Azerbaijani Finance Minister said on November 6.
Samir Sharifov made the remarks at the discussion session of the draft state budget for 2014.
"I disagree with the opinion that the long process of Azerbaijan's accession to the World Trade Organization (WTO) creates obstacles for the development of domestic business, export growth, and so on," he said.
According to Sharifov, all WTO members are looking for new markets and Azerbaijan is a great market for them.
"We have to be ready to compete with them, so that at the end of the day we're not faced with a situation where imports replace domestic products and local businesses do not grow. Russia and Ukraine are members of the WTO. Look at the trade wars they engaged in with each other," he said.
Azerbaijan has been in talks with the WTO since 2004 to join the organization. Azerbaijan's accession to the WTO is expected to help increase the country's non-oil exports.
The next round of negotiations on Azerbaijan's accession to the organization was postponed to the first quarter of 2014. The delay is related to the organization's preoccupation with countries that are in the very last stage of their accession to the WTO. Meanwhile, the Azerbaijani side has prepared all the necessary documents.
Talks are also being held at bilateral and multi-lateral levels with WTO member states. Work is underway to bring Azerbaijani laws in line with the WTO regulations.
The number of WTO member states seeking to start bilateral talks with Azerbaijan is growing. Azerbaijan held consultations with 12 countries in bilateral meetings, including Argentina, Indonesia, and other countries of the region.