Azerbaijan, Italy to produce tractors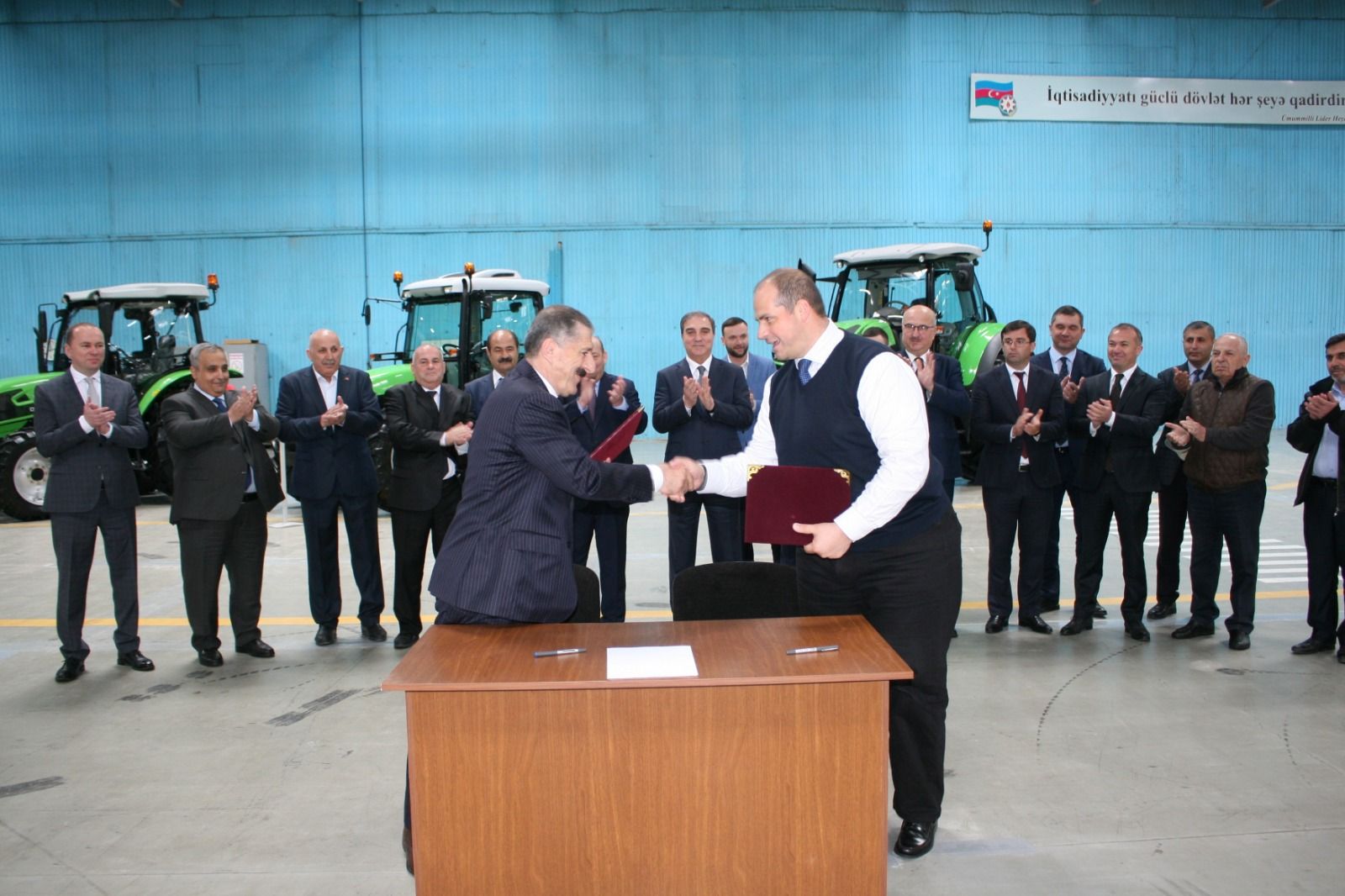 Ganja Automobile Plant signed a cooperation agreement with the Italian SDF group, Azernews reports, citing the Plant.
The Plant noted that SDF group is a manufacturer of tractors distinguished by their quality and durability, high productivity characteristics, both in Europe and in the world agricultural market.
According to the press service of the Union, a preliminary agreement was reached for the assembly of German models DEUTZ-FAHR 4100 W, 6205 g and 115 G AGROFARM in Azerbaijan. According to the terms of the contract, the Ganja Automobile Plant intends to introduce the model range of tractors to be assembled within the framework of bilateral cooperation with the Italian SDF group in the future.
The chairman of the supervisory board of the Ganja Automobile Plant Production Union Khanlar Fatiyev, Umberto Miceli, the international regional director of the Italian SDF group, Niyazi Bayramov, the head of the Ganja City Executive Authority and other official guests took part in the presentation ceremony of the new model tractors.
The contract was signed by Bagban Nabiyev, director of Ganja Automobile Plant PU, and Umberto Miceli, international regional director of SDF Group of Italy. According to the research conducted by the service and marketing department of the Union, taking into account the demand for quality German tractors in the Azerbaijani market, Ganja Automobile Plant Production Union plans to assemble about 300 tractors at the initial stage during the year.
It should be noted that the Ganja Automobile Plant, which has been operating since 2004, has assembled and delivered nearly 15,000 tractors and other agricultural machinery of various models and modifications to the enterprise since 2007. During this period, more than 5,000 trucks of different brands and models were assembled at the plant.
---
Follow us on Twitter @AzerNewsAz