Review of digital trends introduced in Azerbaijan in 2022 [PHOTO]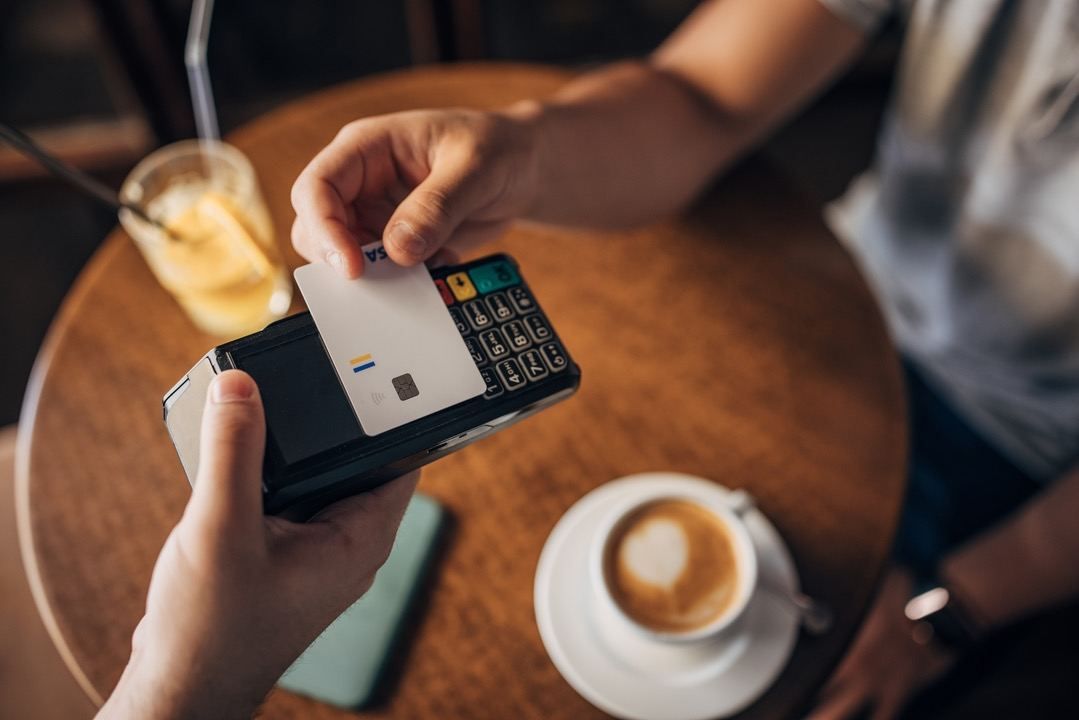 By Trend
Dozens of modern technologies, digital solutions and business tools have been recently introduced in Azerbaijan, allowing to improve the quality of life of the country's residents and give impetus to the development of the economy.
Trend presents the digital trends of 2022, introduced in Azerbaijan with the support of Visa, the world leader in the digital payments industry, which are accelerating the country's transition to a cashless economy.
Google Pay
It was reported that Visa Token Service technology (tokenization) launched in 2019 created conditions for global players entering Azerbaijani market. For example, the Apple Pay service was launched in the market in 2021, and Google Pay in 2022. The new method of contactless payment will make a great contribution to the development of a cashless economy in Azerbaijan.
"All these years, together with banks, partners and government agencies, we have been working to develop Azerbaijan's cashless economy. Visa's strategic goals are to expand the payment ecosystem in the country, helping to create innovative solutions, and taking care of cardholders," Vice President, Regional Manager in Central Asia and Azerbaijan at Visa Cristina Doros said.
"In recent years, we have seen a significant increase in the number of contactless payments in Azerbaijan and contribute to their further development. With the launch of Google Pay, this trend will only intensify - now you can connect cards to a Visa-based mobile phone in 10 banks of Azerbaijan," she added.
Apple Pay and Google Pay functions are available in such Azerbaijani banks as Kapital Bank, International Bank of Azerbaijan, Unibank, Bank Respublika, PASHA Bank, Leobank, RabitaBank, XalqBank, PremiumBank, YeloBank and ExpressBank. Apple Pay additionally supports AzerTurkBank. One can pay for purchases not only with a smart phone, but also with a smart watch. Six more projects are also in the process of implementation.
Contactless payments in transport
One of the new programs for the development of transport infrastructure was the project of cashless and contactless payment at all 14 stations of Absheron Ring Railway. In the summer of 2021, Azerbaijan Railways CJSC, in partnership with Visa and the Central Bank of Azerbaijan, offered passengers a new, fast, convenient and secure way to pay for travel, with which tickets can be also upgraded to business class.
It was noted that passengers can make contactless payment for travel with Visa payment cards of any bank at 14 stations of the Baku-Sumgayit commuter train route. The contactless launch on the Azerbaijan Railways is of strategic importance for the modernization of the transport infrastructure in the country.
Besides, in October 2022, Visa launched Mobility & Transit Transaction (MTT) technology for the first time in Azerbaijan. This technology allows combining payment for travel on public transport for 24 hours in a single transaction, which is deducted by a single payment at the end of the day.
It was reported that the service has been launched at all 14 stations of the Baku Ring Route equipped with turnstiles with contactless payment readers. Passengers can pay the fare not only by bank cards but also using devices with built-in NFC-module (phone, watch or payment ring).
The world's first co-branded card of Bank Respublika, Wolt and Visa
Bank Respublika, in cooperation with the Wolt commercial platform, introduced new co-branded cards based on the Visa payment system to the market.
It was reported that the cards offer their holders many advantages both for online orders and for everyday use of a bank card. Wolt cardholders will receive exclusive discounts and a guaranteed cashback of five percent of the order amount in the Wolt application.
Besides, it was noted that the card has all the benefits of the Visa payment system and the convenience of banking services from Bank Respublika, and is provided free of charge and without an initial fee.
"The most important feature of this card is the result of the partnership of three large companies, each of which is one of the leaders in its industry. I would like to thank the Wolt and Visa teams for the opportunity to introduce the Wolt co-branded card as the first in the world. We are confident that our partnership projects will be long-lasting and will create new opportunities for our clients," Chairman of the Board of Bank Respublika Tariyel Ismayilov said.
Besides, it was reported that as part of the campaign, which will last until January 31, 2023, customers, in addition to payments for the Wolt service, will also receive one percent cashback for all payments made with this card.
"We are very pleased that our co-branded card allows us to provide users with the opportunity to have a positive experience when shopping from restaurants and shops available in the Wolt application," General Manager of Wolt in Azerbaijan Tofig Suleymanov said.
"With this card, all users will receive five percent cashback in the form of Wolt credits, which can be used in as a discount on future orders. Further, we plan to create a loyalty program based on this card, which will allow us to provide users with new and profitable offers," he added.
Launch of QR-payments from E-PUL and Visa in the network of public services ASAN
In 2022, E-PUL payment service and Visa announced the launch of a payment solution in the ASAN [Azerbaijan Service Assessment Network] public services network based on QR code technology.
It was reported that citizens can easily pay for public services using the E-PUL mobile application at ASAN branches throughout Azerbaijan. The service is an alternative to bank branches located in ASAN networks, and allows you to significantly increase the throughput of the physical queue at public service points.
It was noted that the close strategic collaboration between Visa and PaySis company, which developed the E-PUL application, makes the introduction of innovative QR payments a reality and covers a significant share of acquiring in Azerbaijan.
Mobile POS solution based on VisaTap to Phone technology together with KapitalBank
This year, Kapital Bank in partnership with Visa announced the launch of Azerbaijan's first Mobile POS solution based on Visa Tap to Phone, a technology that turns modern Android smartphones or tablets with an NFC (Near Field Communication) chip into a full-fledged payment terminal for accepting contactless payments.
It was reported that it's enough just download the necessary application so that any business could join the digital economy. As more and more buyers prefer contactless payment anywhere, the innovative Mobile POS solution powered by Tap to Phone technology opens up new, broader opportunities for micro and small businesses.
"The Mobile POS service, presented jointly with the State Tax Service under the Ministry of Economy and Visa, will allow business entities to accept payments from cards, smart watches, stickers and other contactless payment instruments using a smartphone without the participation of a traditional POS terminal," Tribe Lead at SME and Corporate Banking, Kapital Bank OJSC Heydar Suleymanov said.
"Previously, entrepreneurs had to accept non-cash payments, visit a branch, go through internal banking procedures and install additional equipment, now they can simply apply online and turn their smartphone into a POS terminal," Suleymanov noted.
"The new service was developed by the international IBA Group IT company and is based on Visa Tap to Phone technology. I'm sure that Mobile POS will make a significant contribution to the development of cashless payments in the country," he also said.
The bank's representative explained that in order to use the Mobile POS service, one first needs to be a client of Kapital Bank. The service can be connected to completely free of charge and without visiting offices by registering online in the Mushtari Bank mobile application.
Mobile POS allows to accept payments, track transaction history, and get information about current terminals. Moreover, the service can be used by Android smart phone with an NFC module, Suleymanov added.
Pilot launch of digital banking with Azercell
In July 2022, Azercell announced the launch of a new project in collaboration with PASHA Bank, Visa and AzInTelecom.
Subscribers were presented with a special digital card allowing them to conduct a wide range of financial transactions - to make cashless payments, replenish the balance on their accounts, and others.
It was noted that the card can be drawn up both for non-invoice (SimSim) and postpaid line users without going through additional procedures usually required when opening a financial account - and all thanks to the digital solution underlying the new service, aimed at convenient and fast customer identification.
Besides, it was reported that the subscribers can activate the card through the updated Kabinetim application without the need to visit customer Azercell service centers.
Azercell's digital card has marked a new milestone in the development of the telecommunications market, allowing mobile subscribers to join the comfortable non-cash payments through the reliable and convenient Visa payment network.
Release of co-branded card with E-Pul
In October 2022, E-PUL Azerbaijani payment system together with Unibank announced the joint issuance of virtual Visa cards.
It was reported that these cards called eCards have a lot of convenient functions: they can be replenished without commissions, and linked to Apple Pay and Google Pay.
Besides, using the eCards, card-to-card money transfers can be made, and purchases in foreign online stores can be paid for.
It was also noted that when paying for services in the E-PUL application through an eCard, bonus points are awarded at a double rate, and when paying with this card in the EPUL network, supermarkets, restaurants and gas stations, customers receive three percent cashback.
A digital eCard can be obtained in one click by downloading the E-PUL application and registering in it. By verifying with digital identification based on face recognition technologies, one can increase the maximum balance and annual limit on eCard transactions and enjoy all of its benefits.
Web catalog of offers from Visa PayCity partners
It was reported that the Paycity.az website, which contains profitable offers from Visa partners, has been operating for about a year, providing cardholders of this payment system with many benefits. Through the website, one can find bonuses and discounts from shops, restaurants, entertainment venues, as well as beauty and health centers. It's enough to open the site, choose the best offer and make contactless payment via phone with a Visa card at the specified venue.
It was also noted that the PayCity Affiliate Network is not only a source of benefits for Visa cardholders but also multiple benefits for entrepreneurs: by joining it, business owners get access to a wider customer base and marketing support from a global brand.
---
Follow us on Twitter @AzerNewsAz