Envoy: Azerbaijan has tangible results in non-oil sector development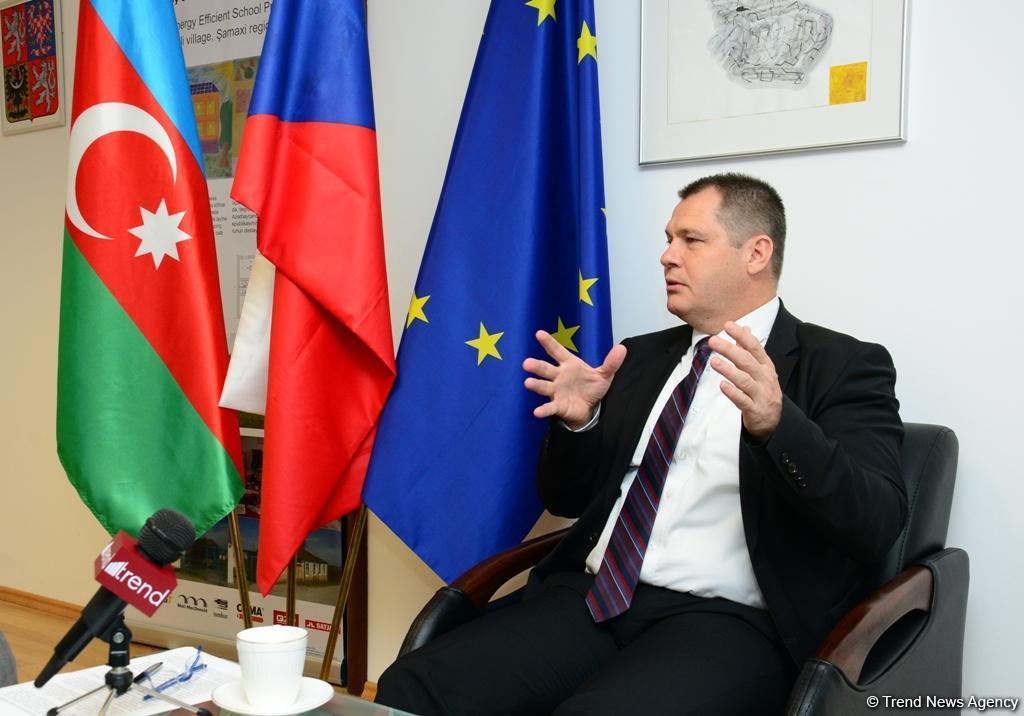 By Trend
Azerbaijan has achieved significant results in development of the non-oil sector over the recent years, Ambassador of the Czech Republic to Azerbaijan Vitezslav Pivonka told Trend.
"During my tenure in Azerbaijan, I have witnessed not only an economically favorable period, but also a crisis period of 2016-2017. Firstly, the shock caused by the fall in oil prices, which was then the main source of revenues to the state budget, should be noted. This was a very serious test for Azerbaijan's economy," he said.
According to Pivonka, the very fact that Azerbaijan has not only withstood such tests, but also was able to stabilize its economy during a very short period of time - in one-two years - is a great achievement.
The ambassador emphasized that any crisis is a serious test for a country. "However, at the same time, the crisis can sometimes give a chance for development, as it happened in case of Azerbaijan."
"As part of the anti-crisis program, reforms were launched to increase the non-oil sector's share in the economy of Azerbaijan. Some of these reforms, for example, reform on customs procedures, development of ASAN system, a project on the free economic zone in Alat, and many others are beginning to show a positive result. In addition, many economic reforms have yet to be implemented," Pivonka said.
Speaking about the reforms aimed at increasing the share of the non-oil sector in Azerbaijan's economy, the ambassador stressed that it is necessary to ensure implementation of all reforms in full and without delay.