Quince, secret fruit of fall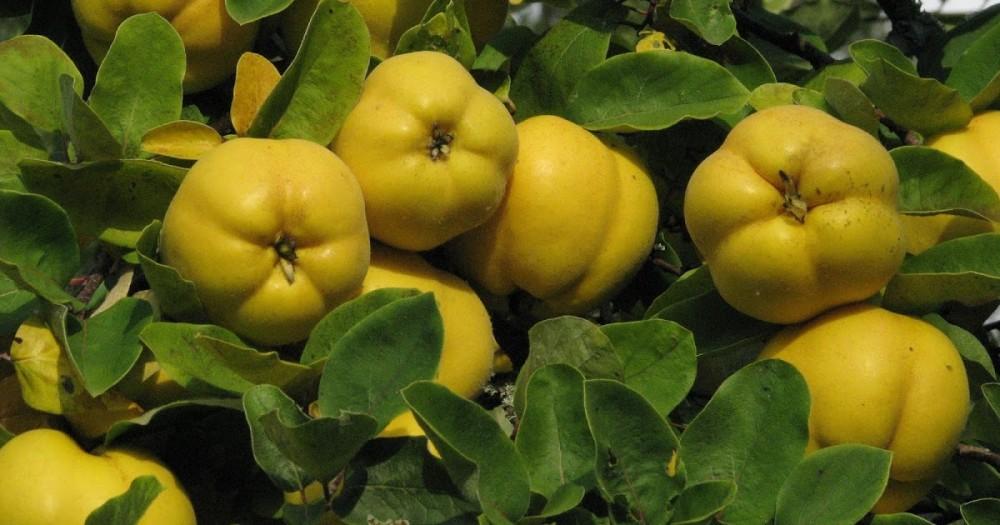 By Aygul Salmanova
One of the delicious and edible gifts of the Azerbaijani nature is aromatic quince, which is cultivated in most regions of the country.
Early October is the time for quince yields in Azerbaijan's Kurdamir region, famous for its sweet and full-flavored quinces.
Kurdamir, the region with favorable conditions for the cultivation of these plentiful and healthy yields, has already started quince harvesting. In the current season, 2,000 tons of crops are expected to be collected from the gardens of the region.
Last year 1,890 tons of quince was cropped in the region, while this year the production is expected to increase by 200 tonnes.
The cultivation area of quince in the region is increasing year by year and now it has reached 130 hectares, according to the Executive Power of the region.
Farmers in different villages of the region, in particular Yenikend, Atakishili, Khirdapay, Gagajili, Topal Hasanli, Deyirmanli, Murtuli, are engaged in cultivation of this fruit. Various sorts of quince such as "Majidemi", "Bahram", "Cardam", "Kamil", "Pak", "Armudu", "Ili", "Almaly", "Bardaq" and others are grown by the villagers of Kurdamir.
The fruits are sent to both local and foreign markets due to an increasing demand for the fruit abroad. The Entrepreneurs of the region are now planning to export quince to Russian markets, which is one of the biggest importers of Azerbaijani fruits.
Quince is a tough fruit, not well known in foreign countries, and often hard to come by. But it has the most amazing sweet and secret reward. Quince grows almost all over the world, but it is in the Caucasus, people have special relationship with this bright yellow fruit. A fragrant fruit is used here in a variety of recipes and for medical purposes.
Azerbaijani housewives prepare jam from quince, which also have medicinal properties, for example, for inflammatory diseases of the intestine. Quince is best suited for dietary nutrition - the pastille cooked from it, will replace marmalade and chocolate for sweet tooth.
Women tend to fall in love with quinces as they are low calorie – 100 g fresh raw fruit has only some 57 calories. Meanwhile, quince pulp along with its peel holds good amounts of dietary fiber.
What quince hides something special is its aroma. If you leave a quince on a sunny windowsill it will slowly release a delicate fragrance of vanilla, citrus, and apple into your kitchen. It's a heady, perfumed scent that is completely at odds with its appearance.
It also has several vital poly-phenolic antioxidants, higher concentration than apples and pears. The fruit is rich with vitamin-C, which boosts immunity and helps cure viral diseases and inflammatory conditions that are usual in autumn.
Quince is a good source of minerals such as copper, iron, potassium, and magnesium as well as B-complex vitamins such as thiamin, riboflavin, and vitamin B-6.
Extraction of the fruit and its seeds are used in the treatment of cystitis, atopic dermatitis, and recommended as a safe alternative for allergy sufferers.
Some prefer to eat quince raw, others find it extremely sour and astringent. One way or another, its shelf-life is quite long and can be used in the form of preserve and compotes in winter. Cooking destroys astringent of the fruit but retains its fragrant rich essential oils.
Quinces are extremely easy to prepare, just wash the fruit in cold water, cut in quarters, remove central core and seeds and add it to the dish.
The fruit pulp can be used in seafood, poultry, and lamb preparations as a flavoring base, as well as in confectionaries.
--
Follow us on Twitter @AzerNewsAz