19 September 2017 18:46 (UTC+04:00)
2 230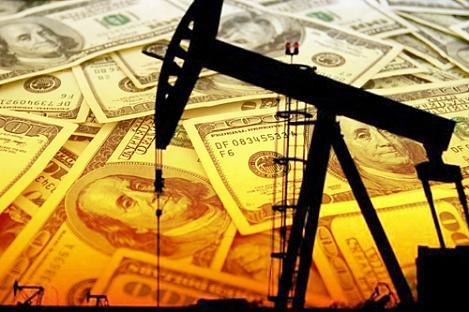 By Sara Israfilbayova
The government of Azerbaijan has based its projections for the 2018 state budget on an oil price of $45 per barrel, a source in the government told Trend.
The Finance Ministry presented the draft state budget, the consolidated budget for 2018 and the consolidated budget for the next three years to the Cabinet of Ministers on September 18.
Previously, the government used to prepare several scenarios with different oil prices. For example, the average annual oil price was projected at $35, $40 and $45 per barrel for the 2017 state budget.
The source did not specify why one option was used to prepare the state budget for 2018.
Experts and international financial institutions forecast that the oil prices will still be volatile in 2018.
In July, the IMF lowered forecasts for 2017 and 2018 by about $3, to $51.9 and $52 per barrel, respectively.
Other financial institutions, such as the World Bank (WB) and the international rating agency Moody's, have quite positive forecasts. Oil prices will amount to $55 per barrel in 2017, and next year will grow to $60, according to the WB, while Moody's expects that the cost of "black gold" in the near future will vary between $40-$60.
Meanwhile, Finance Minister Samir Sharifov said that the main parameters of the state budget for 2018 will be promulgated after the meeting of the Cabinet of Ministers.
"The draft state budget for 2018 should be considered by the Cabinet of Ministers of the country, after which it will be presented to the head of state," he noted.
The Azerbaijani Parliament [Milli Majlis] approved the amendments to the Law on State Budget of 2017 on June 30.
Revenues in the revised state budget are forecast at 16.8 billion manats ($9.9 million), which is 511 million manats ($300.3 million) or 3.1 percent more than the initially approved forecast. Expenditures are expected to stand at 17.9 billion manats ($10.5 billion), 1.04 billion manats ($611 million) or 6.2 percent more than the initial forecast.
Deficit of the state budget is forecast to stand at 1.2 billion manats ($705 million) [an increase by 530 million manats ($311.4 million)], which is 1.8 percent of expected GDP of Azerbaijan in 2017.
Under the changes, about 135 million manats ($79.3 million) will be added to the state budget through the Ministry of Taxes. Moreover, 76 million manats ($44.6 million) are planned to be attracted through off-budget revenues. It is also planned to attract additional funds through the State Customs Committee (2.205 billion manats-$1.3 billion). The profit of the Central Bank of Azerbaijan (CBA) will also be included in the state budget.
---
Follow us on Twitter @AzerNewsAz
Related News