1 November 2016 12:50 (UTC+04:00)
2 431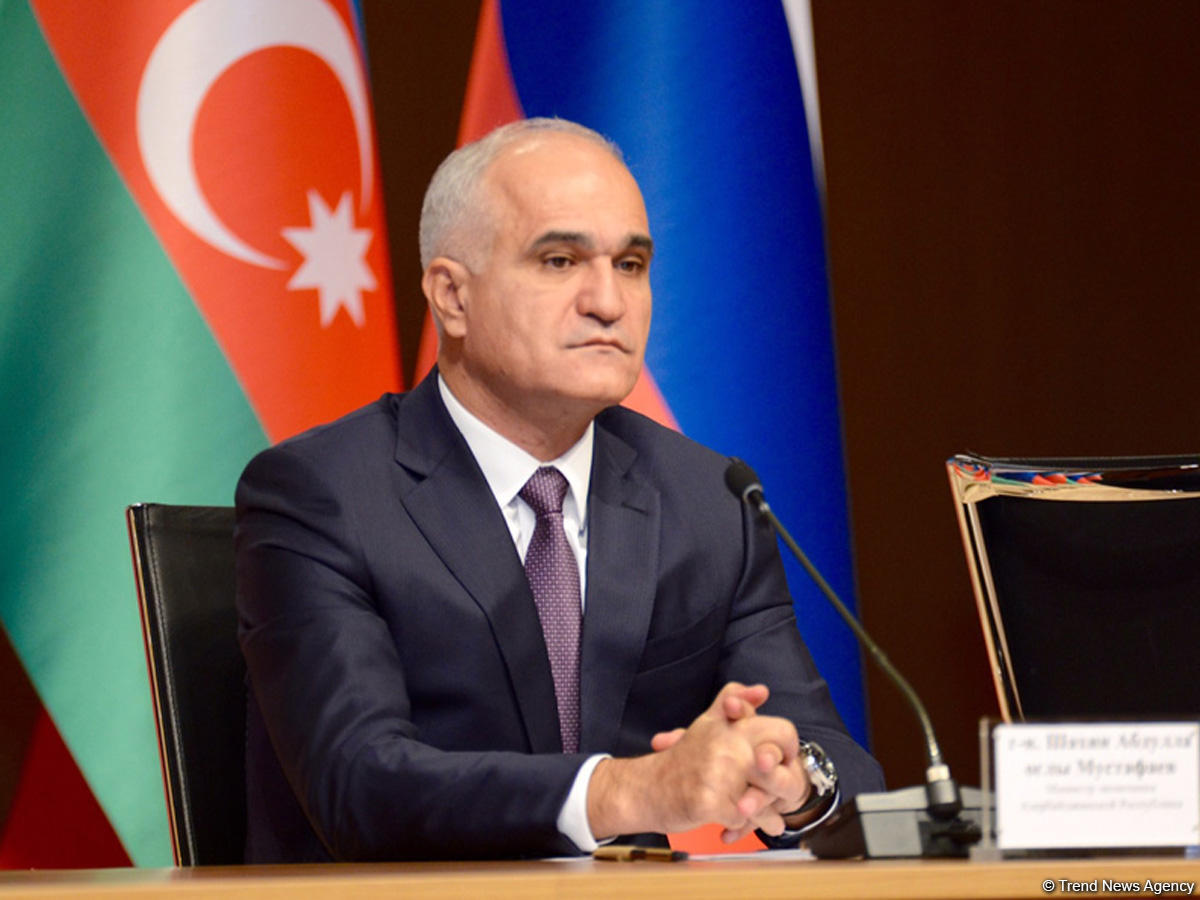 By Trend
Russia invested over $3 billion in Azerbaijan's economy, Azerbaijan's Economy Minister Shahin Mustafayev said at the 7th Azerbaijan-Russia interregional forum in Baku Nov. 1.
Azerbaijan, in turn, invested more than $1 billion in Russian economy, the minister said.
"Relations between Azerbaijan and Russia are at the level of strategic partnership. The two leaders attach great importance to the development of political and economic relations. Numerous mutual visits of the countries' heads, official delegations and representatives of the business circles are evidence of this," said Mustafayev.
A solid legal framework is created between the two counties, he added.
Successful cooperation has been established between the countries in the spheres of trade, investments, industry, cargo transit, energy, transportation and agriculture, as well as in the humanitarian sector, Shahin Mustafayev said.
"The sphere of trade relations is one of the significant areas of the Azerbaijan-Russia cooperation. The first nine months of this year were marked by positive dynamics in trade turnover. Russia ranks third in the list of Azerbaijan's trade partners," he added.

Russia's Deputy Minister of Economic Development Alexander Tsybulskiy said that Russia invites Azerbaijani companies to start operating in Lotus special economic zone (SEZ) in Russia's Astrakhan region.
"Lotus is ready to provide Azerbaijani investors with the most optimal conditions for doing business. As far as I know, there are already decisions of some of Azerbaijani companies to become residents in this area," he said.
The corresponding agreements will be signed on the sidelines of this forum, the deputy minister mentioned.
Generally, some 11 documents including inter-municipal, interregional, inter-company documents and others have been prepared for signing, Tsybulskiy said.
Russia remains one of Azerbaijan's main foreign trade partners, he added.
"Russia ranks third on the list of trade partners of Azerbaijan and is Azerbaijan's main export partner. It is noteworthy that almost 20 percent of the trade turnover accounts for services," Tsybulskiy said.
He explained that the services turnover amounted to nearly half a billion dollars by end of 2015.
As for interregional cooperation, around 40 Russian regions have already signed agreements with Azerbaijan on cooperation in different directions, the deputy minister said.
"It is expected that similar agreements will also be signed with Leningrad Oblast, Ulyanovsk Oblast and with the Republic of Bashkortostan," Tsybulskiy said. "Azerbaijan's major economic partners are Moscow, St. Petersburg, Tatarstan, Dagestan, Stavropol Krai and Krasnodar Krai, as well as Moscow Oblast and Chelyabinsk Oblast - they account for about 75% of the total turnover."
Azerbaijan and Russia have the widest prospects for development of relations in the non-oil sphere, Chief of the Russian Presidential Directorate for Interregional Relations and Cultural Contacts with Foreign Countries Vladimir Chernov said during the forum.
"The more we get to know each other, the more new areas for the development of relations we find," said Chernov. "If one looks at the non-oil sector, one should surely note agriculture and high technologies. Azerbaijan has advanced a lot in these areas and is a very interesting and promising partner for Russia."
He also noted that interregional forums have become a kind of a brand of the relations between Azerbaijan and Russia.
"It's hard to say what results we'll come up with at the end of this forum, but I'm sure that the forum will bring new ideas and opportunities to the relations between our countries," said Chernov.
--
Follow us on Twitter @AzerNewsAz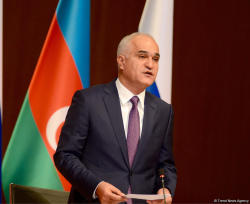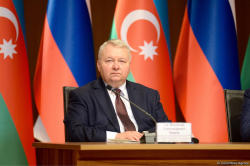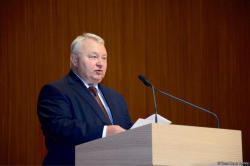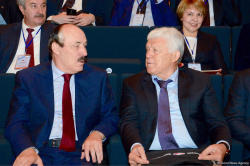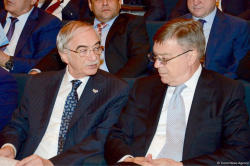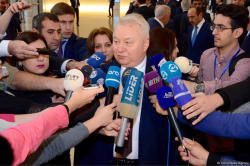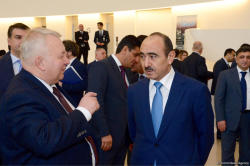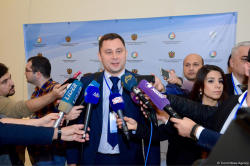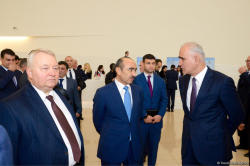 Related News