Envoy: Azerbaijan, Kenya seek to expand business ties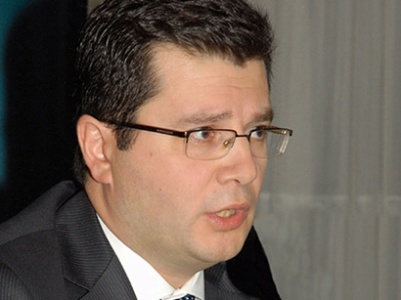 By Gunay Hasanova
Azerbaijan's Ambassador to Kenya has voiced the country's desire to strengthen economic cooperation by boosting trade and investment links between the two nations.
"We are very much eager and very much ready to explore Kenyan market for Azerbaijan goods. And of course, we plan to launch a joint initiative to boost trade between the two countries. We are working to increase our trade volumes on both sides," Elman Abdullayev told the Investment News magazine.
With European standard, Azerbaijan industrial products are known in many parts the world. They include petrochemicals, food industry products and other manufacturing products.
Azerbaijan needs raw materials and agricultural products for which Kenya is known. The country is a big producer of tea and coffee in the world. Its horticultural products, including flowers play also a significant part in its trade with other countries.
Among the activities planned by Azerbaijan and Kenya are visits of business communities to explore business opportunities. "We plan to organize joint business events and missions," the ambassador added.
In Azerbaijan, industrial goods make up 53 percent of the GDP with services constituting 36 percent. Agriculture contributes only 5.7 percent.
In Kenya, the manufacturing sector contributes 19 percent to the GDP. The economy is heavily dependent on agriculture which directly contributes 24% of the Gross Domestic Product (GDP) and 27 percent of GDP indirectly through linkages with manufacturing, distribution and other service related sectors.
About 45 percent of the state revenue is derived from agriculture and the sector contributes over 75 percent of industrial raw materials and more than 50 percent of the export earnings.
Following South Africa, Morocco, Egypt, Algeria, Ethiopia and Djibouti, Kenya is the seventh African nation to have relations with Azerbaijan at the ambassadorial level.
The State Customs Committee of Azerbaijan reported that in January-September 2016 the trade turnover between the countries amounted to $617.79, which is almost entirely coming to the share of imports from Kenya.
---
Gunay Hasanova is AzerNews' staff journalist, follow her on Twitter: @gunhasanova
Follow us on Twitter @AzerNewsAz