Serbian leader meets athletes who shined at Baku 2015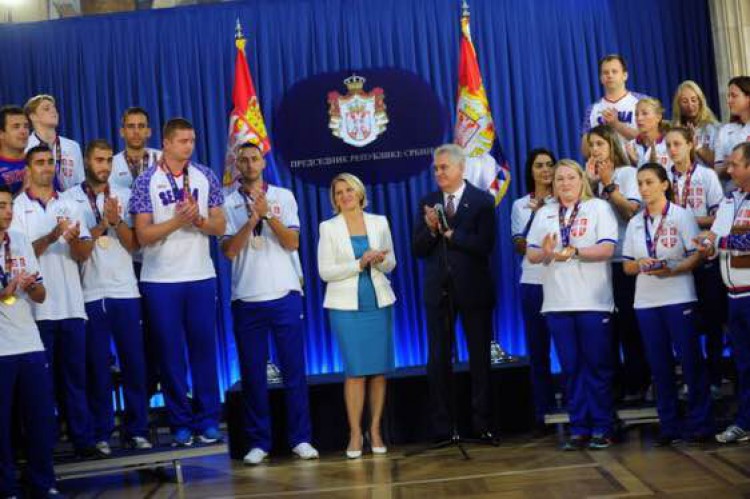 Serbian President Tomislav Nikolic has met his country's athletes who won medals at Baku 2015 the First European Games.
The President congratulated the athletes, praising their "will to fight and courage they showed to win medals".
"The Serbian people are proud of you," Mr Nikolic added.
Andrea Arsovic, who won gold for Serbia in the women's 10m air rifle event, said she was proud to represent her country in the Games.
"I believe that by winning 15 medals at Baku-2015 the Serbian team justified expectations of our people. It is a great honor for each winning Serbian athlete to wave the flag of his country," she said.
Serbia finished the Games the 12th, with 8 gold, 4 silver and 3 bronze.
The most significant sporting event of the summer, the first-ever European Games in Baku, attracted more than 6,000 of the best athletes from 50 European countries. During the 17 days of competitions, the Games featured 20 sports, 16 of which were Olympic, while the other four made their sporting debuts at Baku 2015.
---
Follow us on Twitter @AzerNewsAz