26 December 2014 16:06 (UTC+04:00)
1 459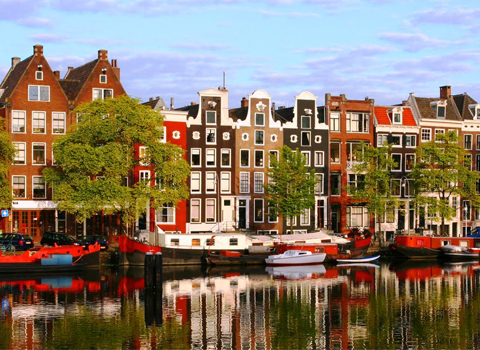 By Nigar Orujova
Netherlands may gain the chance to host next European Games, an exciting and innovative new multi-sport event of the continent.
The inaugural games are now eagerly awaited in Azerbaijan's capital Baku on June 12-28.
The host city for the second games will be announced at the EOC Extraordinary General Assembly in May 2015.
Potential hosts of the European Games 2019 are Great Britain, Netherlands, Poland, Russia, Belorussia and Turkey.
The two largest Dutch cities Amsterdam and Rotterdam are considered as the strongest joint bid for the games.
Amsterdam is also considering to bid for the Summer Olympics 2028 to celebrate the centenary of the Amsterdam Olympics 1928.
Organization of such a major event could cost Netherlands 100 million euros.
"It will be a challenge for us to receive athletes from 49 countries in Europe," Andre Bolhuis, Dutch National Olympic Committee head, believes. "After the successful organization of major sporting events in the last 20 years, including the European Youth Games in Utrecht in 2013, we are ready for a large multi-sporting event."

Netherlands has an excellent track record in organizing large-scale events, said Gerard Dielessen, Managing Director of Dutch NOC. "NOC's approach makes it possible to organize this European event with 100 million euros."
In December, Bolhuis spoke about Baku Games 2015. "As a member of the Coordination Commission of the European Games I'm monitoring the preparation of the Games closely. The opening ceremony will take place in less than 200 days."
"I can tell you, it will be impressive and inspiring Games. The organizing committee is doing its best, venue preparations are going on as scheduled earlier, agreements with national broadcasters are underway and official sponsors have already joined us," he said.
Above all, he added, the games will have a significant impact on the people of this beautiful and emerging country.
More than 6,000 athletes are expected to represent their nations during the 17 days of competition in Baku. There will be a total of 20 sports at Baku 2015: 16 Olympic sports and three non-Olympic sports.
Baku 2015 European Games will be the biggest sporting event in Azerbaijan's history.
Related News