Azerbaijan could feel effects of yuan's devaluation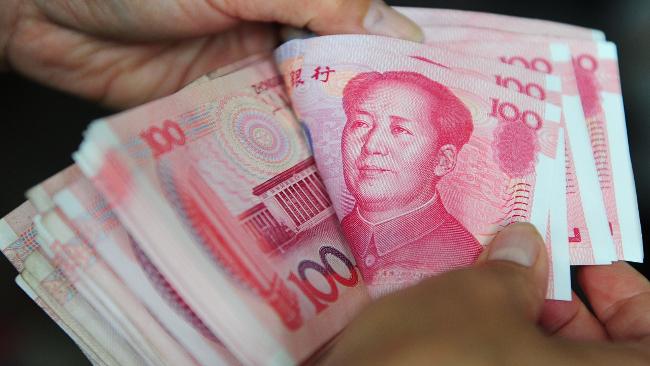 By Aynur Karimova
The decision of China, the world's second-largest economy, to devalue its national currency, has pros and cons for Azerbaijan. Experts believe that the devaluation of yuan by 4.6 percent may lead Azerbaijan to save around $2 million per month in trade transactions with the country.
The trade turnover between China and Azerbaijan amounted to $288.4 million in the first six months of 2015, some $259.3 million of which were accounted for Azerbaijan's import operations. After the recent devaluation of yuan, Azerbaijan will be able to save some $12 million every six months.
It is also expected that the volume of Chinese goods imported to Azerbaijan will increase as well.
However, Azerbaijan's state oil fund SOFAZ, which holds 500 million dollars of yuan-denominated assets, has lost some $23 million over the past three days.
Economist Razi Abasbeyli believes that this cannot be considered as a big loss.
"Azerbaijan has earned significant funds from the management of SOFAZ's revenues in more than two years. The income from the Chinese bonds is also several times higher than the fund's losses," he told local media.
The German Deutsche Bank predicts that the Chinese national currency will devalue by 10 percent by the end of the year. In this case, SOFAZ will face a loss of $50 million in total.
"But I do not think that SOFAZ will refuse yuan, because global economic interests are taken into account for taking flexible decisions on the management of funds. In this regard, the refusal of yuan or withdrawal of funds from the yuan equivalent is not expected," Abasbeyli noted.
The devaluation of yuan, a decision taken by the National Bank of China, has unsettled global financial markets.
Despite the fact that China's decision is viewed as an attempt to boost exports by making its goods cheaper abroad and to become one of the reserve currencies in the International Monetary Fund's special drawing rights group, the yuan's depreciation put financial markets on edge, sparking worries of a "currency war" as other countries feel pressure to also devalue their currencies.
--
Aynur Karimova is AzerNews' staff journalist, follow her on Twitter: @Aynur_Karimova
Follow us on Twitter @AzerNewsAz