US rekindles Cold War ideology with hands of congressmen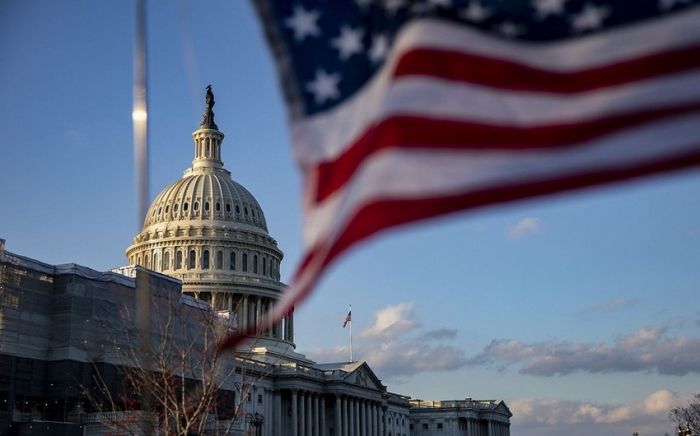 Over the past month, and especially 3 days, a wave of harsh rhetoric and false accusations from the Western and European political circles towards Azerbaijan has been quite intense. Former U.S. Attorney Luis Moreno Ocampo, Adam Schiff, California Senator Anthony Portantino, and even U.S. Assistant Secretary of State for European and Eurasian Affairs James O'Brien and others have been imposing on the broad masses of society as if Azerbaijan had attacked Armenia and carried out ethnic cleansing and a number of other false views.
The overreaching U.S. Congress, by resuming the Section 907 Amendment against Azerbaijan, which will ban direct US aid to the country, was nearly to tarnish the long-time relations between Azerbaijan and the USA. Luis Moreno Ocampo cynically stated that Garabagh should be returned at any cost. Other politicians ignominiously condemned Azerbaijan over Armenians who voluntarily left the Garabagh region on September 20.
However, this seems to be a swing effect in both the US and the EU, while the EU High Representative for Foreign Affairs and Security Policy Josep Borrell talks about a peace treaty between Azerbaijan and Armenia after such a shameful uproar in the US Congress.
According to the former BBC journalist, and author, David William Parry, who commented for AZERNEWS, America's attitude towards Azerbaijan comes from the Biden administration, which has slipped back to the days of the 1950s, stuck in the ideology of the "Cold War" frame of reference, when foreign affairs were governed by simple and crude political realities.
"So Biden, as well as Luis Moreno Ocampo, seem to view Islamic countries as the prototypical bloc that poses the only threat to American interests. Worse, their poor understanding of complex international issues leads them to see Azerbaijan as some kind of participant in an 'Islamic offensive' against Western assets in general," the expert said.
Eager to lure a weakened state in the form of Armenia to its side, the US decided to kill birds with one stone. A long period of investment in Ukraine and all kinds of assistance from the United States in Ukraine's war with Russia has not yielded the success the authorities expected from Ukraine. Having smoothly moved to the next stage of its "world order", the US decides to continue to exert illusory pressure on Russia, but already through its closest ally Armenia.
This state of affairs, according to journalist William Parry, is regrettable, particularly because of Biden's incipient inability to take a real interest in anything other than domestic issues, along with his antiquated grasp on contemporary global realities.
"All this means that the EU, under the weak leadership of Josep Borrell, will only do so much to side with the Americans, knowing well that stale propaganda combined with misapplied pressure can only lead to further entrenchment on either side," the British journalist added.
Despite the illusion of Western European countries and organizations' desire to help achieve a peace treaty between Azerbaijan and Armenia, reality shows their cold-blooded attitude in this matter, and any support for personal gains is inherent in the EU.
The US as well as the EU is experiencing something akin to a blind leading a state policy. According to William Parry, the situation has become so critical that both Western and European political leaders do not want to approach a compromise in a positive sense.
"Overall, Western hegemony seems to be losing its lustre in the presence of an increasingly assertive China, while domestic affairs are being forced to the fore by unprecedented and justifiable social unrest at home. In general, anything beyond immediate political issues European leaders would like to put behind them, while confused American perceptions of themselves dominate their own domestic debates.
Nevertheless, the world worries the Europeans, even though the US guidance on type and quality is now categorically lacking," the journalist stressed.
David Perry added that these processes are linked to the powerful interplay of colonial legacies that are deciding to come back to life and domestic political structures that are being shaken in an era beyond the control of their creators.
"Thus, Western powers want peace, but they are paralysed by internal confusion and outdated ideologies," he underlined.
Adding fuel to the fire in Armenia-Azerbaijan relations, the US State Department has no intention of stopping there and has called for a replacement for the Russian peacekeepers in Garabagh, offering itself (the US) as a substitute.
"Thanks to the likes of Klaus Schwab, the West is also facing the possibility of targeted social and cultural restructuring. Of course, these so-called initiatives are combined with the unwanted and untimely return of a poisonous colonial legacy that only muddies the political water for all," he said.
Despite its destructive attitude towards its people and frozen past, according to David Perry, Armenia needs to pay less attention to previous periods of its history.
"For things to move forward, it is essential that a 'here-and-now' policy be combined with a policy that promotes mutual prosperity for each of the communities. Peace can be achieved, but only with trust in the present and real investment in the future of everyone involved in this region," the expert said in conclusion.
---
Abbas Ganbay is AzerNews' staff journalist, follow him on Twitter: @Noend33
Follow us on Twitter @AzerNewsAz