Revanchists assaulting Turkish diplomats should learn from Vardanyan's fate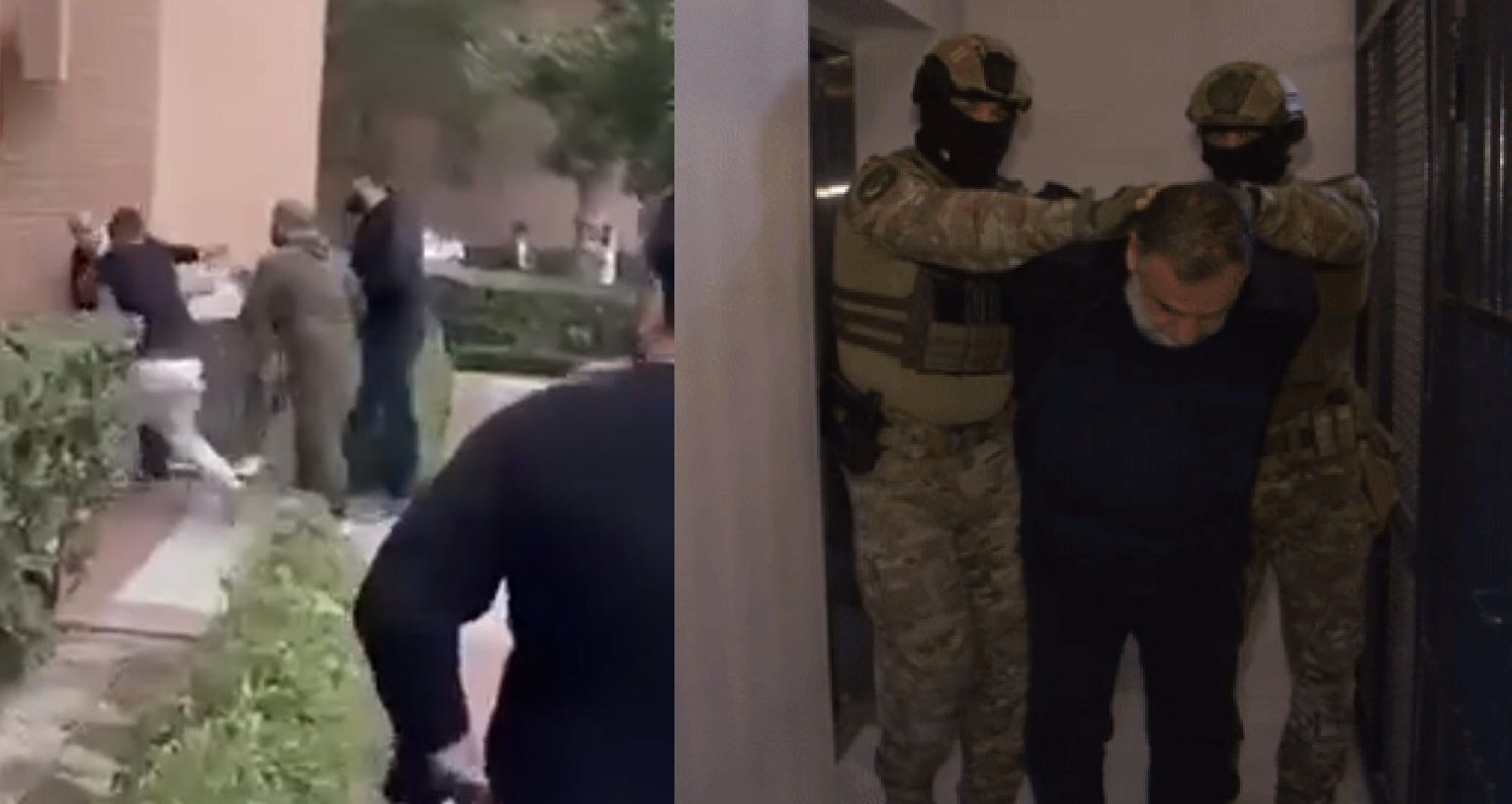 Babayan David Klimovich, born in Khankendi in 1973, held the "positions" of the so-called "Deputy Chief of the Presidential Administration, Assistant to the President for Foreign Policy, Minister of Foreign Affairs, and Assistant to the President for Special Assignments" of the separatist regime in 2013-2023, during the 44-day war, as well as during anti-terrorism measures carried out to restore territorial integrity of the Republic of Azerbaijan and ensuring the safety of the population, was engaged in instilling nationalism and hatred, and in a criminal conspiracy with other "leading officials" of the separatist regime, coordinated the activities of separatist terrorist groups. There is still much to talk about this and other figures, who used to talk nonsense sitting in Azerbaijan's Khankendi, relying on the Russian peacekeepers who never cared about them. So what happened at the end?
So far, we listened to many rhetorics of Ruben Vardanyan. He spoke in such a way that it was as if he was completely confident about something. Although he was a millionaire and received "support" from various circles, none of this helped him escape from Lachin border control. Perhaps, when the so-called politician parachuted into Grabagh, he was so reassured that he did not even imagine the situation he would find himself in today.
Like Ruben, David Babayan had also anti-Azerbaijani speeches full of nonsense and pathetic promises to the Armenian society. They have repeatedly confused the people with such promises and made the processes that would actually be possible even more difficult. The so-called elections held on September 9 made it even more necessary to literally eradicate the separatist elements. Although they hoped to gain something by using the weapons that they smuggled illegally and secretly through the Lachin road on September 19 in the terrorist attacks, all plans were crushed by the Azerbaijani army. Thus, in only 23 hours and 43 minutes, the separatist groups in Garabagh surrendered with a white flag. However, their so-called leaders hoped for help from Armenia and allegedly relied on the power of weapons provided by India to increase tension in the South Caucasus. And finally, their hopes were also in vain.
Currently, according to the investigation and search measures conducted by the Azerbaijani side, several people involved in crimes such as Babayan, Vardanyan, Manukyan, and Khachatryan are waiting for their turn to be arrested. This also applies to a group of swindlers who live in a revanchist spirit and spew aggression against Azerbaijan with every breath. Let them not forget that a group of Armenian students like them had to serve 10 days in prison for disrespecting the Azerbaijani flag and apologized for their actions.
Yesterday's assault on the Turkish ambassador and embassy employees by a group of Armenian revanchists in the United States shows once again that there will still be a need for a large number of cells in prisons in Azerbaijan. Hooliganism and physical attacks on diplomatic representatives will certainly not go unanswered. Their identity will be established and punishments will be determined. Because there is only one way - either to put aside aggression and revanchism and live in peace or otherwise they will have to feel the iron fist all over the world in all cases.
---
Elnur Enveroglu is AzerNews' deputy editor-in-chief, follow him on @ElnurMammadli1
Follow us on Twitter @AzerNewsAz