Nations uniting under flag: ethnic cleansing in Azerbaijan is out of question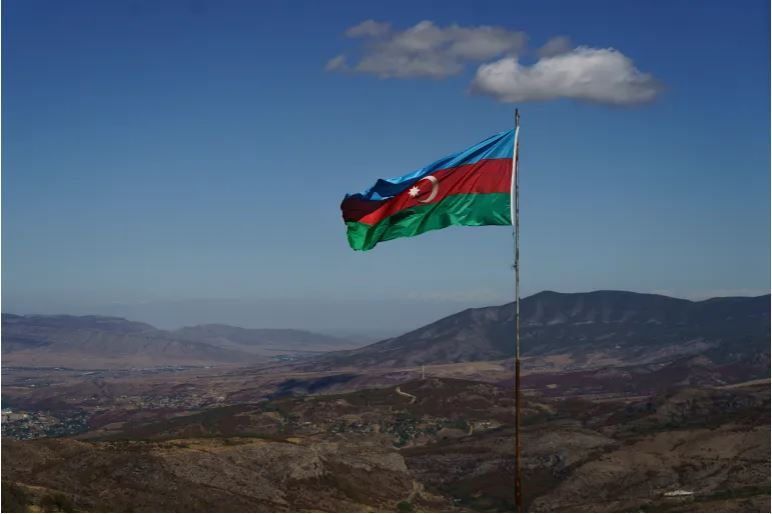 Armenia continues to fish in troubled waters. Although the Armenian irredentist Miatsum policy has brought agony and tears to the region, they do not want to give it up. The Miatsum policy caused destruction and the death of over 30,000 people; Armenia was isolated and the poorest country in the region. As a logical result of Miatsum, Armenia enjoyed a humiliating defeat in the 44-day War and turned officially into a semi-independent country. Some thought that it was a good lesson for Armenia, but the last occurrences demonstrate that it is not like that.
To be more precise, since the end of the 44-day War, Azerbaijan has been continuing restoration and reconstruction works at full speed in the liberated territories, and step-by-step realizing the reintegration of the Hay community in Garabagh. However, Armenia did all provocations to halt the process. They violated the provisions of the November 10 declaration, did not withdraw their armed units from Garabagh, financed the separatist gang in Khankendi, and so on. One by one Azerbaijan overcame and eliminated these provocations and in the end, Armenia was obliged to face the realities.
However, they did not give up and started to use their strongest weapon, i.e. to play victim cards. First, they tried to internationally form a public opinion, ostensibly Azerbaijan tried to starve out all Armenians living in Garabagh. Even, they found a corrupt prosecutor who foretold that in two weeks all Armenians in Garabagh would die of hunger. However, nobody died and everything is under control. When Yerevan saw that the hunger game did not work, and reintegration continued at full speed, they started to form a public opinion over ethnic cleansing.
Within a few weeks, Armenians and pro-Armenian forces started various smear campaigns, allegedly accusing Azerbaijan of ethnic cleansing. However, their real problem was to refuse to live under the rule of Azerbaijan. They try to convince the world that Armenians and Azerbaijanis cannot live together, side by side. They try to substantiate their claims with fabricated so-called facts.
First, they claim that Baku will arrest all males in Garabagh because they served in the separatist army. In reality, Azerbaijan has had a lot of chances to arrest Armenian males living in Garabagh when they crossed the Lachin border checkpoint, but Azerbaijan did not arrest them, except for Vagif Khachatryan who had participated in the Meshali massacre. Besides, Azerbaijan repeatedly stated that it is ready to give amnesty to all ordinary citizens who did not commit massacres or other atrocities against humanity.
Moreover, actually, if Azerbaijan had aimed for ethnic cleansing, it would have not allowed Armenians to return to Khankendi and other districts in 2020. As is known, all Armenians left Garabagh during the 44-day War. It was Azerbaijan that allowed them to return.
In addition, Azerbaijan started anti-terror activities last week and the activity was stopped as soon as the separatists surrendered and agreed to hand over their weapons. It was another chance to enter Khanendi by force, but Azerbaijan did not do it. Because Baku does not intend to resolve the issue by force but by convincing and through peaceful negotiations.
To top it all off, over 30,000 Armenians live throughout Azerbaijan. Even the sister of the former Armenian defense minister lives in Azerbaijan. If Azerbaijan had intended for ethnic cleansing, it would have expelled them, first of all.
Like all civilized countries with multi-ethnic citizens in the world, Azerbaijan does its best to create facilities for all its citizens regardless of their nationality or ethnicity, including Armenians. For example, in the center of Baku, there is an Armenian church built in the nineteenth century. Azerbaijan is restoring the church in Shusha.
Azerbaijan made a concession after the November 10 tripartite agreement and allowed Armenians to visit the Albanian Khudavang monastery that is currently used by Hayk.
However, the abovementioned media outlets overlook these facts and what they try to do is just a storm in a teacup. In short, any ethnic cleansing in Azerbaijan is out of the question, because Azerbaijan is a multi-ethnic and multi-cultural country. Remaining true to its culture and history, Azerbaijan will never discriminate against any ethnic group.
---
Qabil Ashirov is AzerNews' staff journalist, follow him on Twitter: @g_Ashirov
Follow us on Twitter @AzerNewsAz