How Azerbaijan's Garabagh can be major exporter of green energy?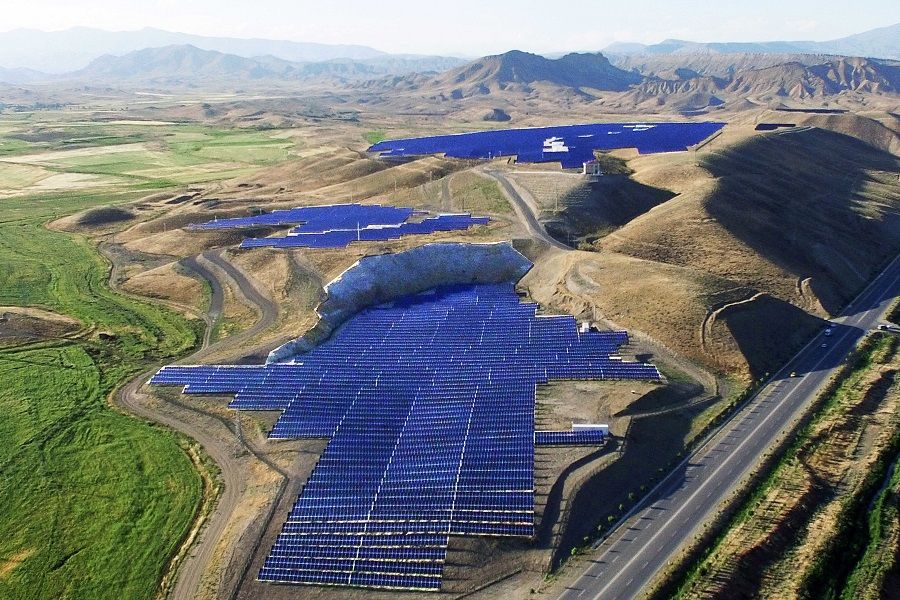 After the global pandemic, the energy production and exports of many countries in the world, the restoration of economic potential, and similar initiatives began to increase. The growing demand in Europe's energy market, especially against the backdrop of the Russia-Ukraine war, began to accelerate the supply and export of energy in other countries. But this trend meant replacing the old system with new, green energy. The traditional methods are already behind and the world has started thinking about alternative energy sources.
Azerbaijan is one of the countries with a high potential for renewable energy utilization and export, as well as a high potential for renewable energy infrastructure on liberated lands. The single-buyer model can play an important role in making Azerbaijan a major exporter of green energy.
According to Azerbaijani economic expert Eyyub Karimli, who made a comment to AZERNEWS, Azerbaijan today has a very wide energy potential, where this potential in the Caspian sector of Azerbaijan alone is 157 GW, and the potential of alternative and renewable energy in the liberated areas is more than 10 GW.
"As you know, the main economic strategy of Azerbaijan today is to increase the country's electricity production to 30 to 40 percent by the 2030s. Currently, that ratio is of the total 17 percent, 3 percent. Of course, those who are following know that in 2022, there was a major investment in Azerbaijan by the United Arab Emirates and Masdar. And it was planned to increase the production of large alternative and renewable energy from Azerbaijan in this area, which in the future it is planned to transmit this energy through the bottom of the Black Sea, by cable, to Romania, Bulgaria, and other countries, and this will also increase foreign investment in Azerbaijan. This is a great and important indicator that the energy potential of Azerbaijan is increasing year after year and we are now an important partner for the world and Europe, not only as energy (hydrocarbon) resources (gas), i.e. oil and gas but also as an electricity supplier, in this area the country has great opportunities and potential." Karimli said.
Azerbaijan's victory in the second Garabagh War created conditions for utilizing the water resources of the liberated territories for energy purposes. Rivers such as the Tartar and Hakkari and their tributaries have great hydropower potential. Promising initiatives are under development, including a potential project linking Zangazur to Turkish and European markets, as well as a proposed cable across the Black Sea connecting Georgia to Romania. However, as the conflict between Armenia and Azerbaijan is underway, it poses questions about whether the ongoing conflict between Armenia and Azerbaijan could hinder the development of this environment in the liberated lands.
"Of course, the ongoing conflict between Armenia and Azerbaijan hampers building and reconstruction works, and the failure to sign a peace agreement has a negative impact on economic stability, which also creates difficulties in attracting foreign investments to the country. I believe that after the process until a peace agreement is fully resolved and the peace agreement is signed, the economic potential of our country will further expand because the main issue is stability between the two countries, and in this stable country the interest of investors, will always take care of attracting investors, and this is more inclusive and creates more opportunities." the expert added.
The city of Lachin embraces large incremental solar energy, with solar panels installed on all roofs of houses, which is considered an alternative energy source. The villages, first and second Aghali also boast of alternative energy sources built on liberated lands under the head of state's "Great Return" program. In Gubadli, Zangilan, Jabrail and Fizuli districts, there is a favorable potential for solar energy, as well as for RES (renewable energy sources). An important step was taken on June 18, 2022, when the European Union and Azerbaijan signed a memorandum in the energy sector, which sets out a roadmap for the future with emphasis, linked to Azerbaijan's geographical location, and the huge potential for RES. Even the World Bank has outlined the huge growth of RES in Azerbaijan.
The expert noted that it is not far off that the capital of Azerbaijan, Baku, that in the future, extensive programs to provide alternative energy sources will be deployed.
"As I mentioned, the Caspian Sea has a great potential for wind and solar energy, and utilizing this potential will help to provide both Baku and our Caspian region with more alternative energy, and this will ensure the economic prosperity of these regions, which will also bear fruit in the production of more sustainable and environmentally friendly energy, on the other hand, will serve to multiply the industrial and economic opportunities of Baku." the economist underlined.
In conclusion, Eyyub Karimli noted that with the development of alternative energy sources in the country, referring to international experience, mechanisms, and technologies that are widely used in Europe and other countries, there is widespread use of the application of alternative and green energy sources in agriculture, and this has potential in Azerbaijan as well.
"Of course, agriculture has a significant impact on its potential growth. By using some local energy organizations and natural green energy sources, we can also provide cheap and continuous energy to our remote regions and remote villages. Also, I think we can further empower them by encouraging alternative and renewable energy in different areas, agriculture and farmers in different areas, and of course, regional energy availability can help them better realize their economic potential," he added.
Abbas Ganbay is AzerNews' staff journalist, follow him on Twitter: @Noend33
---
Follow us on Twitter @AzerNewsAz