31 August 2015 12:22 (UTC+04:00)
1 679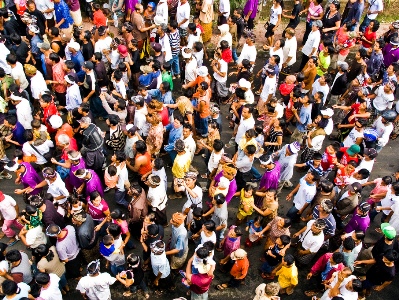 By Laman Sadigova
The population of Armenia will drop to 1.7-1.8 million by 2100, the executive representative of the Armenian office of the UN Population Fund, Garik Hayrapetyan, reported.
"Currently, de-jure the population of Armenia is about three million people, but de facto, it is 2.6-2.8 million. The forecast is based on the UN census, which was conducted in 2010," Hayrapetyan said last week.
"The main reasons that will lead to the reduction of the population are migration, population's aging and others. Alarming is the ratio of the working population to pensioners that will reach 2.4 in 2100 ", he said. The ratio is 5.4 workers to every pensioner today.
Demographer Ruben Yeganyan said that 30,000 people leave Armenia annually. "The population tries to improve the welfare and increase educational qualification so they leave the country and, in most cases, do not come back," he said.
Armenians, mostly the young generation, leave the country in search of finding a better life abroad. Problems such as unemployment, poor social conditions, and a lack of hope for a better future are the major drivers for the increasing outflow of people from the Post Soviet country. As many as 103,994 Armenian citizens left the country in just the first half of this year.
The conflict between Armenia and the neighboring Azerbaijan is also forcing young Armenians to flee from the country as it lacks the resources to equip soldiers and ensure discipline in the army.
The violations of human rights, infringement on universal principles of democracy, the military situation, and the deplorable conditions in the army are forcing people to desperately leave their motherland, while the current regime is unwilling to change or put an end to its lawlessness.
---
Follow Laman Sadigova on Twitter: @s_laman93
Follow us on Twitter @AzerNewsAz
Related News