Students studying in Türkiye to benefit from AZAL's discounted fares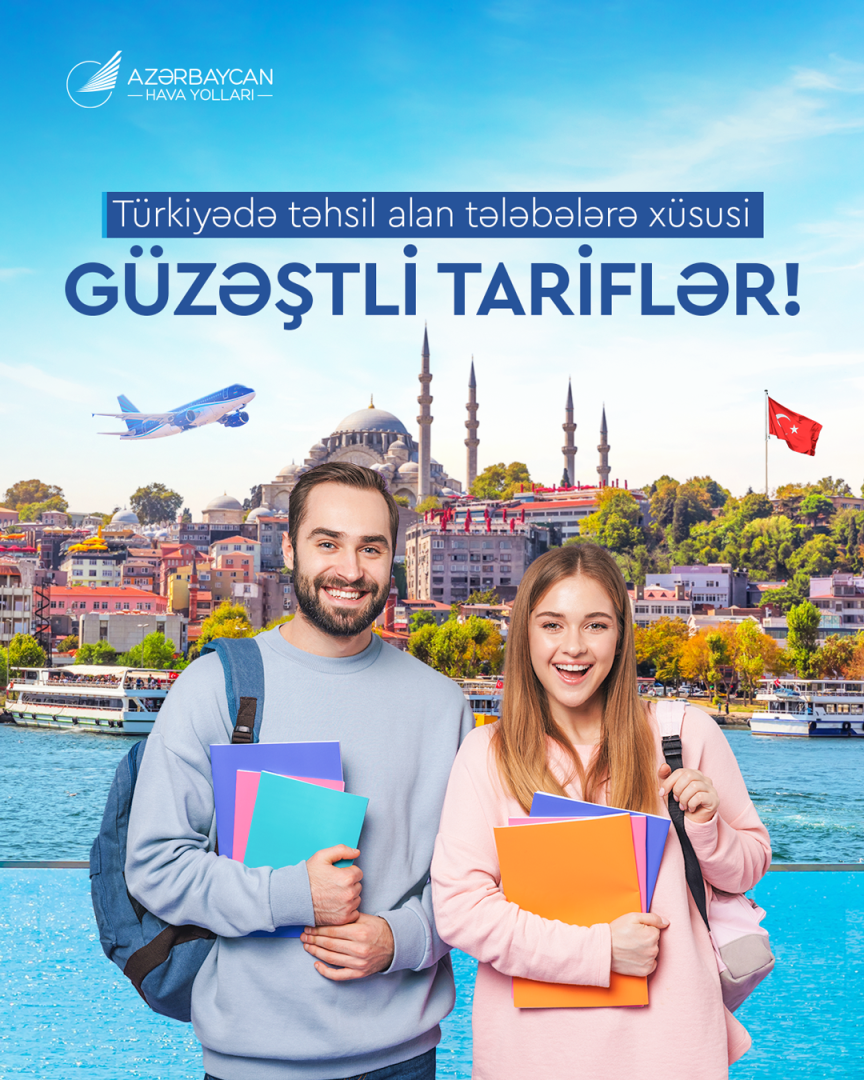 The national airline of Azerbaijan offers special discounted fares for citizens of Azerbaijan studying in Türkiye. Discounts for students apply to the airline's flights from Baku to Turkish cities and back.
To book discounted airline tickets, please contact airline's call center ([email protected]). It is required to introduce a residence permit to become eligible for discounted tickets.
Ticket booking should be done no later than 14 days before the scheduled departure date. Students are advised to plan their journey in advance and book tickets within the specified time.
Students can take advantage of this offer twice a year, this will allow them to reduce travel costs during their studies significantly.
Azerbaijan Airlines plans to introduce special discounted fares for students studying in other foreign countries soon.
In case of additional questions, please contact the call center at [email protected] or the WhatsApp number +994 (55) 204 65 54.
---
Follow us on Twitter @AzerNewsAz