25 October 2017 10:15 (UTC+04:00)
4 233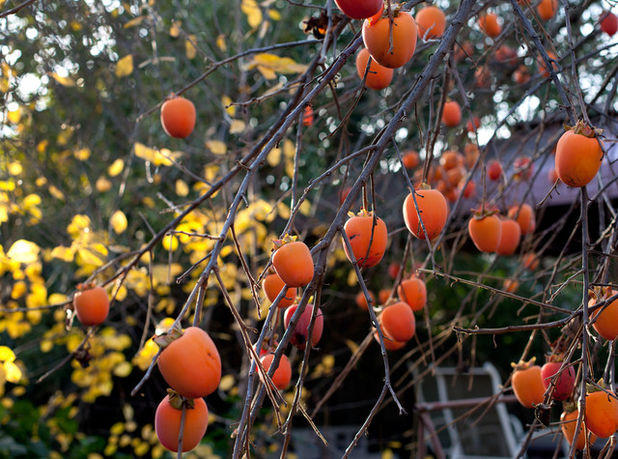 By Aygul Salmanova
With the onset of autumn when the leaves of the trees start to change their color and all summer fruits pass from sight, a fresh persimmon, in which the colors of the season are reflected appears on the shelves of the markets. Persimmon is the favorite autumn berry of many people. It has excellent taste qualities and is very beneficial for human health.
The most delicious persimmon appears in October and November, when the first frosts begin.
And it is during this period that the country will celebrate the first International Festival of Persimmon.
Balakan region where the production of persimmon is considered to be one of the traditional fields, will host this delicious event on November 4-5.
Representatives of foreign embassies, international organizations and other guests are expected to attend the festival. The festival, which will take place in the Culture and Recreation park named after national leader Heydar Aliyev in the city of Balakan, will feature a wide range products made from persimmons.
Thanks to valuable historical, traditional and climatic conditions as well as soil properties, almost all fruit-bearing species grow on the territory of Azerbaijan. Gardening is known in Azerbaijan since ancient times. The country is one of the major producers and exporters of persimmon, and has a great potential in this field.
The Sheki-Zagatala, Lankaran-Astara, Ganja-Gazakh, Shirvan zones - and in recent decades - Absheron gardens are popular for the production of persimmon . The reason for the wide distribution of this fruit is its qualities - relatively frost-resistant, beautiful, with attractive fruits, having high nutritional and healing properties, saturated vitamins and minerals.
Currently, the total area of the existing land areas for persimmon production in the region is more than 800 hectares. Last year, 14,392 tons of this fruit were obtained from gardens. In the current year, persimmon production is expected to exceed 15,000 tons.
The story of introduction of persimmon to Azerbaijan has long-standing roots. In 1889 Professor A. Krasnov brought from Japan a collection of persimmons of 12 varieties, and the first plantings were made in Georgia. The fruits of this tree became very popular among the inhabitants, and they began to spread the fruit to other places.
Although yet it is unknown who planted the first trees persimmons in Azerbaijan, what is known the persimmon grown in our country is called "Caucasus persimmon".
Persimmon, cultivated in Azerbaijan, contains large amounts of glucose, fructose, organic acids, carotene, and vitamin C, and other health properties that make it a natural medicine. It helps to fight weakness, anemia, vitamin deficiency, and chronic gastrointestinal diseases.
Category News