Take a trip to Shamkir ! [PHOTO]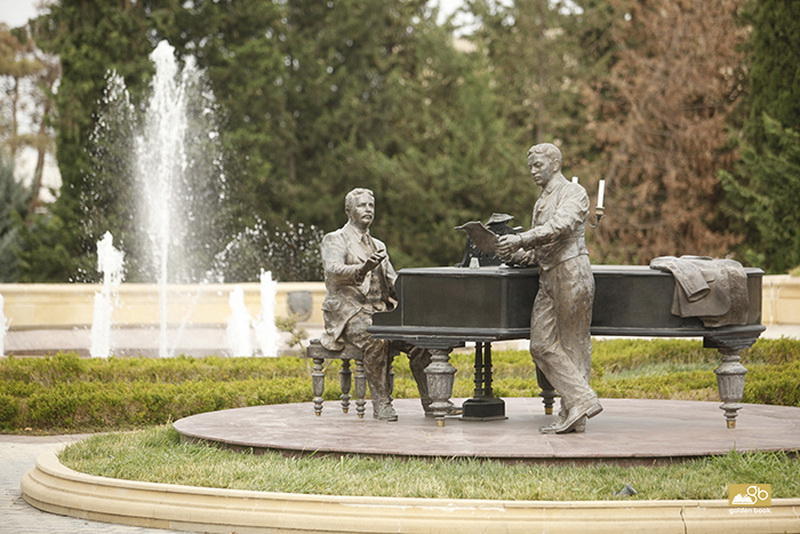 Shamkir is very old region of the country. Historical sources show that the city was known as "Shamkur" since the fifth century and served as a large trade and commercial center.
The favorable climate, pristine nature, rich cultural and historical heritage, and infrastructure make the region attractive for tourists.
Shamkir's most attractive feature is its so-called "German pages." Back in 1819, immigrants from Wurttemberg, escaping revolt from the Napoleonic wars, came to Azerbaijan and established two colonies, which they called Yelenendorf and Annendorf (now Goygol and Shamkir cities).
The German colonies left behind a lot of historical artifacts and some streets were even lined with German houses, Lutheran churches, wine production, etc.
Shamkir today is not only a city with a great history, but also a new town that opens up a whole range of opportunities to its visitors.
One of the symbols of modern Shamkir is a unique Flag museum, designed in the form of an eight-pointed star. Lined with glass that lets light flood in, the two-story building contains valuable exhibits, informing visitors of the ancient and modern history of Azerbaijan.
There is a huge amusement center in Shamkir's City Park with more than 150 exciting amusement rides that one can enjoy.

The library of Shamkir's "Zaka" Intellectual Youth Center has partnered with Follett International, the world's largest educational library network, which provides access to countless eBooks and audiovisual materials.
---
Follow us on Twitter @AzerNewsAz