Azerbaijani grandmaster to join 2014 Candidates Tournament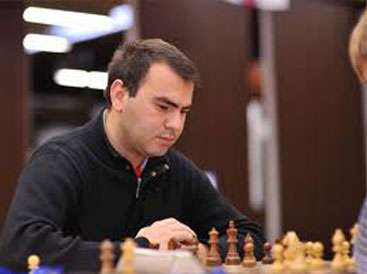 Azerbaijani grandmaster Shahriyar Mammadtyarov will compete in the 2014 Candidates Tournament to be held in Khanty-Mansiysk, Russia, in 2014, AzerTag state news agency reported.
Eight of the world`s top-ranked chess players are already qualified - GMs Shakhriyar Mamedyarov, Vladimir Kramnik, Dmitry Andreikin, Veselin Topalov, Levon Aronian, Sergey Karjakin, and the loser of this month`s World Championship Match.
Organizers passed over other possible nominations, including GMs Hikaru Nakamura (world number four), Alexander Grischuk (number five), Fabiano Caruana (number six), prior World Champion Runner-Up Boris Gelfand (number seven), and Leinier Dominguez (number 12).
The World Chess Championship 2014 will be a match between the winner of the World Chess Championship 2013 (Viswanathan Anand or Magnus Carlsen) and a challenger, to determine the 2014 World Chess Champion.
The Russian organizers have chosen GM Peter Svidler as the lone wildcard to the 2014 FIDE Candidates Tournament.
The 2014 Candidates tournament will be a double round robin of 14 rounds.
The tournament traditionally attracts attention of chess enthusiasts around the world as it determines the next challenger to play for the world title against the current champion. This year, London hosted the Candidates tournament, and it drew an unprecedented attention - over a million people have watched the online broadcast of the first day matches.
Khanty-Mansiysk, about thousand miles away from Moscow, is well known for organization of the top chess events and has earned high reputation inside the chess community. The city hosted the 39th World Chess Olympiad in 2010, the Chess World Cup and Women World Championship in 2012 as well as the FIDE Rapid and Blitz World Championship in 2013.