All conditions created at National Gymnastics Arena in Baku for full-fledged training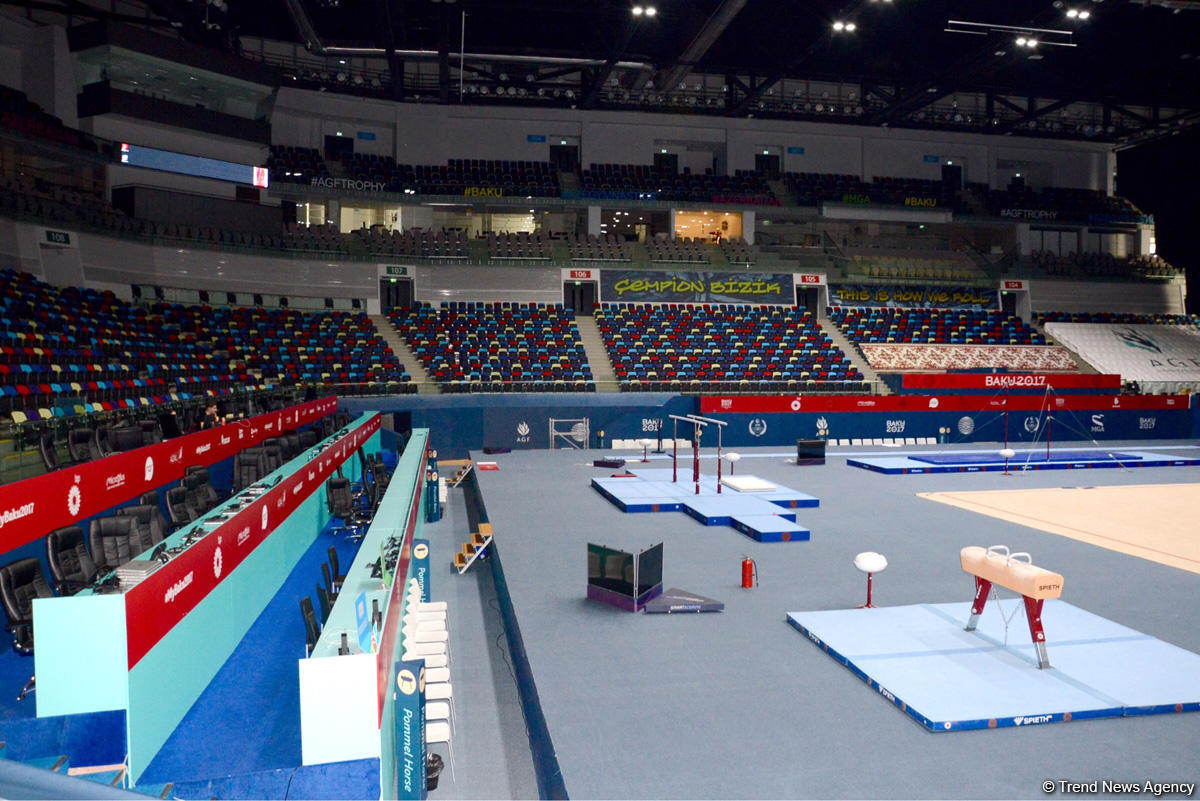 By Trend
A group of Norwegian gymnasts (rhythmic gymnastics) holds training camp at National Gymnastics Arena in Baku, Trend's correspondent reported.
Bulgarian trainer Krassimira Vassileva who has been working in Norway and has been training gymnasts of one of clubs of this country for the last two years said there is wonderful atmosphere at the National Gymnastics Arena in Baku and all necessary conditions have been created for implementation of full-fledged training of athletes.
"Very good conditions for training have been created at the gymnastics arena in Baku, there are a lot of floor areas. Our group has arrived here in order to receive motivation and inspiration, to see how the gymnasts from Azerbaijan and other countries are working. We are acquainted with Head Coach of National Team of Azerbaijan in rhythmic gymnastics Mariana Vasileva. We like very much the attitude of the Azerbaijani colleagues – they help us in everything," Krassimira Vassileva added.
Krassimira Vassileva noted that the team consisting of six gymnasts and two coaches have arrived in Baku for training camp.
"The gymnasts are athletes from two Norwegian clubs. This project is implemented in Norway for the first time," Krassimira Vassileva stressed.
---
Follow us on Twitter @AzerNewsAz