30 November 2017 10:40 (UTC+04:00)
3 736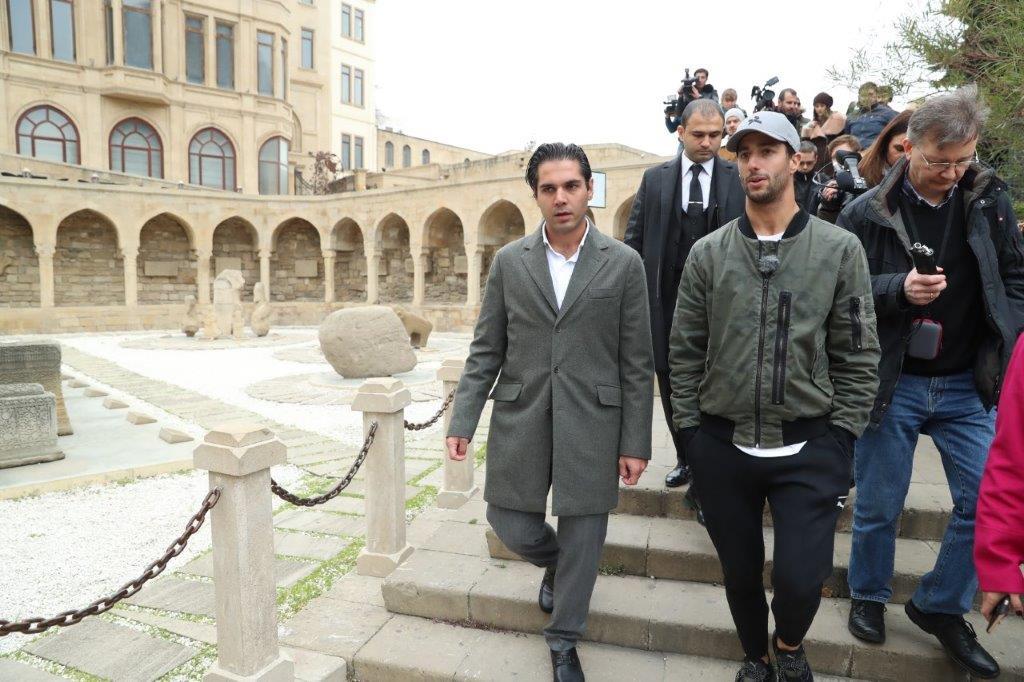 Winner of last season's Azerbaijan Grand Prix returns to the scene of his greatest moment in 2017
Red Bull Racing driver Daniel Ricciardo yesterday returned to Baku - the scene of his sole victory in 2017 and one of the greatest moments in his F1 career so far- to reflect on his incredible race here at Baku City Circuit last summer.
Baku is preparing to host its third successive Grand Prix in 2018 at the new date of April 27th -29th.
The newest street circuit in Formula 1 proved to be the setting for the most dramatic and exciting race of the 2017 Formula 1 season, culminating in the hugely popular Australian securing top spot on the podium after one of the most unforgettable days in the sport's history. Having crashed in qualifying to start from 10th on the grid all looked lost for Ricciardo when he had to pit on lap five with his brake temperatures reaching precarious levels after picking up some of the debris strewn on the circuit after a feverish first lap. However, on a day when absolutely anything could – and indeed did – happen, he was able to work his way back up the places to gain a quite stunning victory. Never was the Honey Badger's famous smile more exuberant than it was that sunny day in Baku!
Lewis Hamilton and Sebastian Vettel literally clashing on track in one of the most memorable incidents of recent times, as well as 18-year-old Lance Stroll becoming the youngest rookie to ever finish on the podium only added to this truly extraordinary race set against the backdrop of Azerbaijan's magnificent capital city on one the most challenging circuits on the F1 calendar.
Ricciardo began his visit to Baku by taking a tour of the street track where he won so spectacularly last summer, driving to some of its key features including what has already become an iconic location in F1 - the 7.6 metre narrow, uphill, winding section by Turn 8 to Turn 11 at the city's Old Town walls. His tour also took in Turn 18, where cars race past the Maiden Tower, Baku's ancient defensive structure and the 'dual carriageway' section of the circuit as well as the circuit's main straight along Baku's picturesque seaside boulevard where he raced to victory last June.
In addition to his track inspection, Ricciardo also visited the squad of Qarabag FK, the first ever Azerbaijani football team to compete in the Champions League as they were busy preparing for their final group game clash against AS Roma next week where he was quick to participate in some classic training drills and show off his talents on the pitch!
Ricciardo spoke of his pleasure in coming back to Baku: "I'm absolutely delighted to return to Baku. Now that the season is over and I have had some time to reflect on the year gone by, it's fantastic to be able to come back to the scene of my best moment of 2017. I've never been involved in a race quite like it, starting from tenth, dropping down the placings early on and then somehow ending up winning! It was an amazing race, a driver's dream. It was also just a lot of fun! This Grand Prix has already become one of my favourites. I love street circuits and this one is the fastest of the lot. The welcome I have received every time I have been here – including today – is always so open and warm. This city is truly beautiful and there is something very exciting about showcasing all the things that we love about our sport to this new audience. I really can't wait to come back here in April and hopefully win again – perhaps with a little more of a head-start this time!"
As part of his two-day visit, he will also spend time in Baku engaging with local fans, 2018 FORMULA 1 AZERBAIJAN GRAND PRIX staff and international media in a series of events being staged across the city.
Early bird offers with 20% discounts on all 4-day tickets are currently on sale. For more information on how to purchase these tickets and plan your stay in Baku for the 2018 Formula 1 Azerbaijan Grand Prix please visit: www.bakucitycircuit.com.
Media Contacts:
For more information, please, contact: media@bakugp.az or tom.cooney@khpconsulting.com
Follow Baku City Circuit on Social Media
You can follow Baku City Circuit and receive progress updates and more information ahead of the 2018 FORMULA 1 AZERBAIJAN GRAND PRIX on:
www.twitter.com/BakuCityCircuit
www.facebook.com/BakuCityCircuit
www.instagram.com/BakuCityCircuit
---
Follow us on Twitter @AzerNewsAz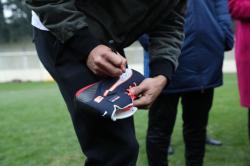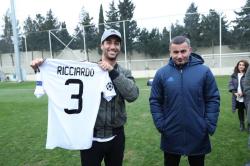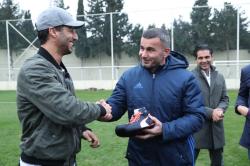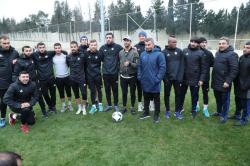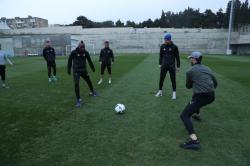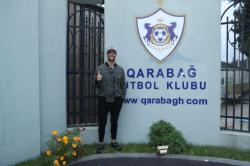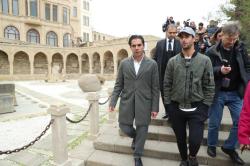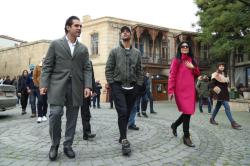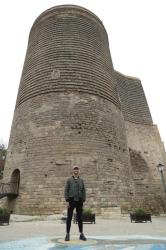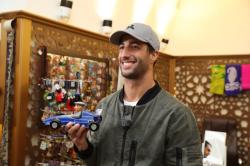 Related News