9 February 2017 14:58 (UTC+04:00)
3 773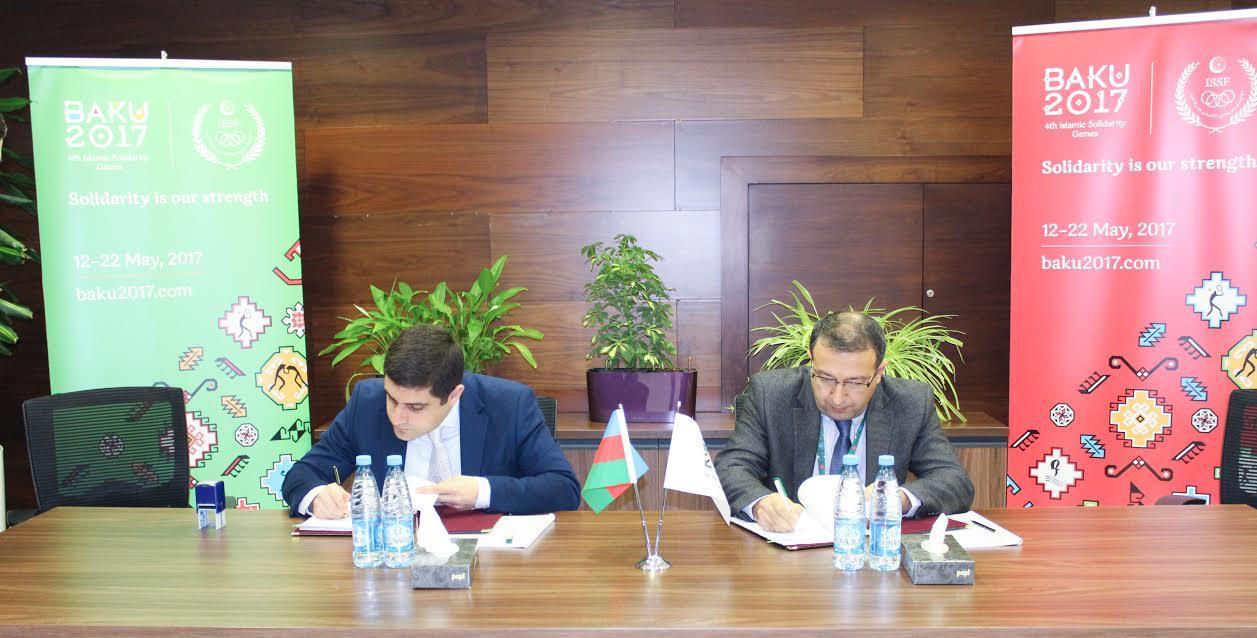 Baku 2017 has announced that Fresco, the supermarket chain owned by Azeri Retail LLC, will become an Official Supporter of the Baku 2017 Islamic Solidarity Games.
Fresco will become the Master Licensee and the Official Retail Operator for the Baku 2017 Islamic Solidarity Games.
In partnership with Baku 2017, Fresco will create a range of branded products that will be available through its network of stores, which will include a number of pop-up merchandise stores that will open at sites across Baku in the build-up to the Games. They will also operate a general store located in the Athletes Village for competitors and officials.
In return, Fresco will receive exclusive rights to use the Baku 2017 games marks, logos and designations. Fresco will also become the Official Supporter of the Baku 2017 Mascot Programme.
Speaking about the announcement of this official partnership, Mike Loynd, Chief Operating Officer for Baku 2017 said: "A strong merchandise program is a key aspect of any major international sporting event, particularly in building awareness leading up to the Games and engaging the public during the Games. In partnering with Fresco, one of Azerbaijan's leading retailers, I am confident our merchandise programme will be a tremendous success."
Kamran Eyyubov, CEO of Azeri Retail LLC, said that the Fresco family is honoured to have an opportunity to contribute to the success of the Baku 2017 Islamic Solidarity Games. "With a team of more than 650 professional staff, who on average serve 25,000 customers daily, we are ready to deliver exceptional services at this remarkable international multi-sport event," he added.
The Baku 2017 Islamic Solidarity Games commercial program will comprise of 8 Official Partners and 10 Official Supporters.
"As we build towards delivering the Baku 2017 Islamic Solidarity Games, we have seen significant interest from world-wide brands that see the Games as a fantastic way in which to engage with an audience in excess of 1.5 billion people across over 50 countries.", said David Berry, Director of Finance and Commercial for Baku 2017. "We are in final negotiations with multiple companies across various brand categories, and look forward to announcing the signature of more Official Partners and Supporters in the near future."
Sponsors will receive category exclusivity, official designation and a set of branding and digital rights that will enable them to capitalize on this major international sports event to raise their brand profile across the Islamic world.
Fresco becomes the third sponsor to date, with Microplus and iTicket.az, already signed up as Official Results, Timing and Scoring Services Provider and Official Ticketing Systems Provider respectively.
The Baku 2017 Islamic Solidarity Games is an exciting multi-sport event uniting the Islamic world, which will take place from 12 – 22 May 2017. Azerbaijan's capital city Baku was awarded the Games at the General Assembly of the Islamic Solidarity Sports Federation (ISSF) in Jeddah in July 2013.
Microplus, the data processing and timings provider, have signed an agreement to become an Official Partner of the Games. As part of this agreement, Microplus will provide all the equipment relating to the official results, timing and scoring service, for all 20 of the sports that will feature as part of the Baku 2017 Islamic Solidarity Games.
iTicket.az, the online ticketing service, have signed an agreement to become an Official Supporter of the Games.
BP is as the official oil and gas partner of the 2017 Olympic Games, supports development of sport potential in Azerbaijan.
---
Follow us on Twitter @AzerNewsAz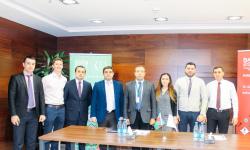 Related News