8 February 2017 16:16 (UTC+04:00)
2 505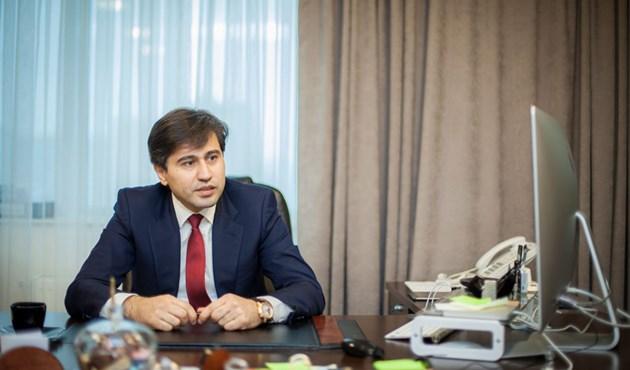 "Every federation wants to represent our country on Baku 2017 Islamic Solidarity Games on the highest level. Of course we will try to show our best at Islamic Games.," said Vice President of Table Tennis Federation Sabuhi Mehdizade as he was interviewed by the official website of Baku 2017 Islamic Solidarity Games.

Question: As you know Azerbaijan attaches great importance to sport and work of sport federations. What can you say about the work of your federation?
Answer: Our Federation has developed greatly in recent years. We started on our path towards improvement in 2014. A lot of actions were taken in order to develop our Federation, such as strengthening the Federation's funding, renting a venue for the athletes' continuous training sessions, signing a contract with 23 coaches across the country to provide training to children aged 6-9. We concluded the construction of a sport complex in the Sumqayit seaside park. The participation of our national in European and World Championships and various European tournaments has been organized on an annual basis. To this day they have taken part in 18 international competitions and 10 group training sessions in Baku, Poland and the PRC. Our athletes have been awarded 2 silver and 3 bronze medals at the international table tennis tournaments in 2016.

In the world rankings, our female team has risen 39 places from 82nd in 2014 to 43rd in 2017 and our junior female team has risen 55 places from 71st to 16th. These achievements are a result of this work.
Q.: As we know there are a lot of foreign athletes in our team. Is it because our athletes are less competent?
A.: As I've already mentioned, the Federation has been rapidly developing in the past few years, and that's why we gave priority to foreign athletes. Inclusion of experienced athletes from abroad will strengthen the national team and provide aid in the preparations for the Islamic Games. Table tennis is a sport that can be played at any age. It really is so, people from all age groups can enjoy this sport, which is exactly what they do. The Veterans' Tournament, which is held every year, is proof of that. As a Federation, we organize multiple events in the regions. For instance, we motivate people with disabilities to take part in table tennis and organize events for them, and hold educational seminars.

Q.:There has to be discipline in every sport. Tennis is the same, it likes precision, when the rules are properly followed. What are the upcoming tournaments and which results do you expect?
A.: At the moment, our athletes are at a training session in China for a month, then they'll head to preparations in Switzerland and Czech Republic, and then we will know what results to expect.
Q.: Every federation is training for the Islamic Games. What about you? At which stage are your preparations?
A.: After the training sessions we'll know the names of the participants and determine our results based on their scores.

Q.:What about competition? Which team do you think is the greatest competition?

A.: Egypt, Nigeria, Turkey and Iran are the main threats. If we have competition, that means we have to give this our all. Our female athletes – Deng Simeng, Youming Zhou Chuyi Weifu, Chan Xingtai, Min Wei, Imanova Maryam, Shirinova Narmin, Akhmadova Nazrin, Qarayeva Nazakat, Mammadli Fatima are preparing for the Games. Every federation wants to represent our country on Baku 2017 Islamic Solidarity Games on the highest level. Of course we will try to show our best at Islamic Games.
---
Follow us on Twitter @AzerNewsAz
Related News