15 June 2016 12:08 (UTC+04:00)
2 035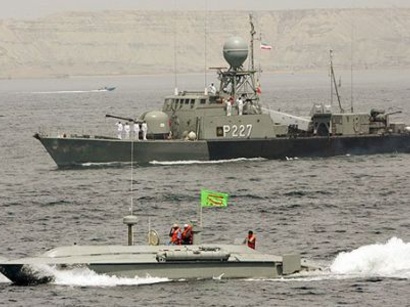 "Operating the airport was strongly suggested by the Supreme Leader, so due to the high costs of building an aircraft, we made it bi-functional so that it can be used by civilians for some years," Navy Commander Habibollah Sayyari told Mehr news agency June 15.
He said the Navy has already built terminals and other facilities for the airport and is going to increase the length of the runway to 500 or 600 meters as requested by airlines.
Sayyari went on to say that the Navy will encourage airlines to launch flights to the airport by buying their empty seats.
Jask is a port city by the Gulf of Oman to the southeast of Iran. The Navy has been enhancing its presence in the gulf as well as the nearby Indian Ocean.
Tehran has for long been questioning the presence of US forces in the waters to its south. Jask is a little distance from the strategic Strait of Hormuz. 20 percent of the world's traded oil moves by tanker through this chokepoint.
The new function of the airport is most probably justified by Iran's passive defense policies. Passive defense consists of taking certain measures to reduce the chances of an attack on a country's military sites. A common way of doing so is to create geographical proximity between military sites and civilian population centers.
---
Follow us on Twitter @AzerNewsAz
Related News