Iran, Croatia vow for broader cooperation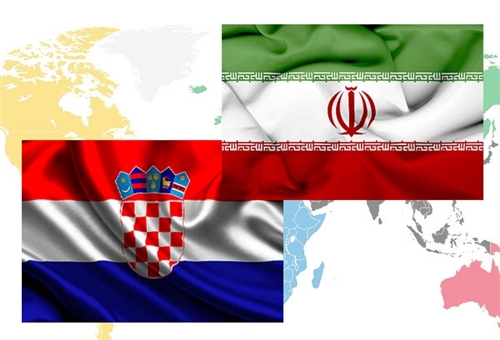 By Fatma Babayeva
Iran and Croatia are determined to boost mutual economic cooperation, particularly in the energy and transportation sectors.
Iranian President Hassan Rouhani made a statement at a press conference with his visiting Croatian counterpart Kolinda Grabar-Kitarovic in Tehran on May 18, reported Iran's state-run IRINN TV.
Officials from both sides signed two memorandums of understanding (MOUs) on the sidelines of a meeting between Iran's and Croatia's Presidents on May 18. The signed documents envisage increasing cooperation in economic fields, including enhancing relations between Croatian and Iranian chambers of commerce.
Iran is a country possessing large gas reserves and could become an important gas producer. In the meantime, Croatia is located at the extremely important geopolitical location and could become a distributor of Iranian gas to many European countries, Total Croatia News reported commenting on the visit of the president.
Iranian side is interested in investing in an LNG terminal, shipbuilding, petrochemical industry and tourism, while Croatian companies want to invest in infrastructure and energy.
International sanctions on Tehran prevented the two countries from boosting their relations in line with their capacities, said Rouhani, adding the parties have reviewed each other's potential and capability that can contribute to the growth in relations, including the Islamic Republic's engineering and technical capabilities which can be used in Croatia.
In addition to economic issues, Tehran and Zagreb also voiced willingness to enhance cultural and academic relations, as well as cooperation in science and technology, said Rouhani.
He further stressed that tourism was another topic discussed at the meeting and both sides emphasized the importance of boosting cooperation in that sector as well.
The important issues of the Middle East, especially the countries facing terrorism were also on the agenda of the talks. Two countries highlighted the need for cooperation in fighting terrorism.
Croatia's President arrived in Tehran on May 18 to discuss the expansion of bilateral ties with Iranian officials. Representatives from 72 Croatian companies alongside with several ministers arrived in Tehran earlier on May 16.
The Croatian delegation also plans to hold several meetings with the members of Iranian private sector to discuss bilateral cooperation.
Croatian President's visit to Tehran follows the series of the world leaders' trip to Iran after the sanctions imposed on Iran because of its nuclear program were lifted in January 2016 - after two and a half years of intensive talks.
Iran plans to increase its oil exports to Europe to the pre-sanctions level, to expand its gas pipeline network and boost country's LNG export potential.
---
Fatma Babayeva is AzerNews' staff journalist, follow her on Twitter: @Fatma_Babayeva
Follow us on Twitter @AzerNewsAz