30 September 2015 16:53 (UTC+04:00)
1 506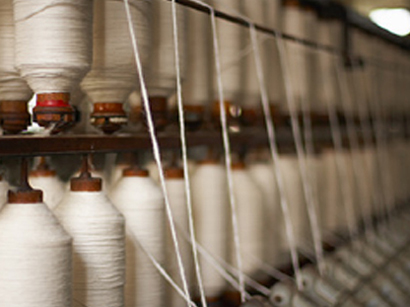 By Vusala Abbasova
The Uzbek government hopes to attract foreign investments to its domestic industries by offering foreign investors two large textile complexes with existing infrastructure at no cost.
This offer was made during the Uzbek-Chinese business forum on September 22, 2015, according to the message.
Uzbekistan is giving away the textile complexes Bukhoroteks JSC in Bukhara and BOBUR JSC in Andijan region on the condition that investors will accept the investment obligation to create new industries and jobs.
Generally, the country will offer potential owners more than 500 inactive and unfinished construction projects under these same conditions, all of them including the necessary infrastructure-- water, gas, and electricity.
Bukhoroteks JSC textile complex encompasses 52.3 hectares with 15.9 hectares covered by commercial buildings, while the BOBUR JSC textile complex sits on 38.1 hectares of property, with the building area of 14.2 hectares.
The Uzbek government is interested in creating favorable conditions to attract foreign investments.
A foreign-investor favorable taxation policy will be implemented and a will modernize the main sectors of the economy.
Uzbekistan is the world's fourth biggest producer of cotton and the second biggest exporter after the United States. Moreover, the country produces raw materials such as copper, zinc, gold, silver, tungsten, lead, and natural gas.
The largest foreign investor in Uzbekistan in the production of natural gas is Lukoil, which has maintained its status since 2004 by implementing large-scale investment projects in the country.
Lukoil is carrying out production in Uzbekistan at two contract areas -- at the Hauzak-Shady field in Bukhara region and at the Hissar group of fields in Kashkadarya region.
The total cumulative volume of investments made by Lukoil in Uzbekistan exceeded $3.5 billion. The company plans to invest over $8 billion in projects to increase annual gas production volumes to 18 billion cubic meters by 2016.
Uzbekistan used $1.5 billion worth of foreign investments and loans in January-June 2015, which grew by 11 percent compared to the same period of 2015, according to a publication by the Uzbekistan Ministry of Economy and State Statistics Committee.
The total volume of investments used in Uzbekistan exceeded 18 trillion soums in the first half of 2015, which grew by 9.8 percent year-on-year.
---
Follow us on Twitter @AzerNewsAz
Related News