Iran plans to introduce new oil contacts by year end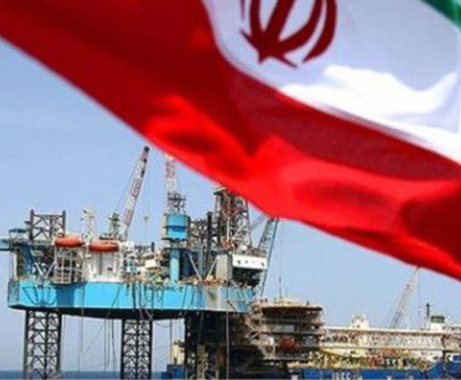 By Sara Rajabova
The National Iranian Oil Company plans to soon disclose Iran's newest oil contracts.
"The first phase of the new contracts will be unveiled in November in Tehran and a follow-up conference will be held in a month or two in London," NIOC chief Rokneddin Javadi has been quoted as saying by the media, Press TV reported.
The first Iran Oil & Gas Post Sanctions Summit is to take place from December 14 to 16 in London.
The summit will bring together a senior delegation from the global oil and gas community to meet with key Iranian figures and discuss opportunities in Iran's oil and gas industry and new contract terms.
The summit's website reported that new contracts framework will be unveiled during a one-day workshop held by Seyed Mehdi Hosseini, Chairman of the Oil Contract Restructuring Committee, focused on understanding the proposed changes to contracts.
The main goal in revealing new contracts is attract foreign investors and buyers once sanctions on its energy sector are lifted.
With the expected removal of sanctions on the country in 2016, the Islamic Republic is eyeing to attract foreign investors to revive its aging oilfields and develop new oil and gas projects.
Shana news agency quoted Javadi as saying that the first of the new contracts will be unveiled in Tehran in the middle of the month of Alban (which starts on October 23). He added that more details will then be revealed at the conference in London.
In August, Iran's Oil Minister Bijan Zangeneh said his ministry will unveil new oil development contracts at a conference in London planned for December.
The new contracts will be a modification of the traditional buy-back risk service contracts and have been specifically designed to increase the attractiveness of Iranian oil projects for foreign investors.
Under the new formula, Iran will cede exploration, development, and production operations on a given oilfield exclusively to a foreign contractor. Foreign companies will be required to transfer technology commit to optimal and sustainable production at the field.
Echoing Iran's official stance, Javadi said Iran plans to regain its oil production share in the oil market by pumping more oil after easing of sanctions.
NIOC earlier said it would increase oil extraction in all of its fields to a total of 4 million barrels per day in 2015 if there is "sufficient market demand." That is the level of crude production that the country had reached before the imposition of Western sanctions.
The country has about 30 million barrels of crude in storage, which is estimated to be some of the largest reserves in the world. Around 200,000 barrels of crude exports per day is expected from Tehran in the short-term. This will add to a surplus of about 2.6 million barrels per day.
Goldman Sachs estimated Iran could supply an extra 200,000-400,000bpd in 2016 and some analyst predicted an even greater output.
The sanctions imposed on Iran in 2012 have choked Tehran's oil production. Output is down a million bpd since its early 2012 high of 2.7 million bpd, depriving it of billions of dollars in oil revenue.
--
Sara Rajabova is AzerNews' staff journalist, follow her on Twitter: @SaraRajabova

Follow us on Twitter @AzerNewsAz