8 September 2015 17:44 (UTC+04:00)
1 893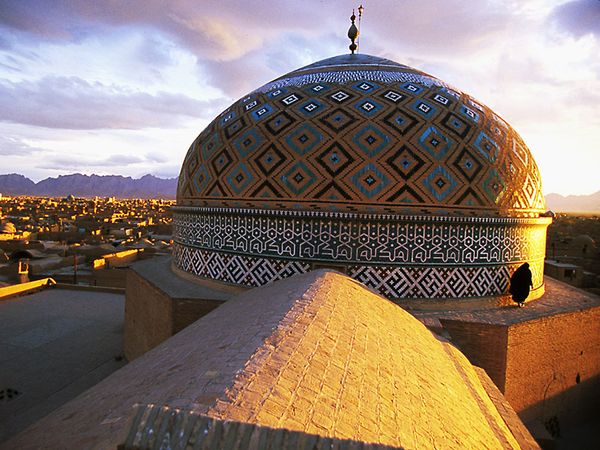 By Dalga Khatinoglu
Three foreign companies are reportedly keen to purchase an Iran LNG Company plant to complete it.
"A Chinese, an Arabian and a European company are keen to acquire an Iran LNG plant to complete it," a source told Fars News Agency Sept.8, without giving further information.
He said that the Iran LNG plant needs "significant investment and it will take two years to complete".
This plant's capacity is projected to be 10.5 million metric tons per year of LNG production, earning the country more than $7 billion annually.
Iran signed an agreement a decade ago with Linde AG a decade ago, however this company refused to complete the plant and deliver equipment due to international sanctions.
Iran LNG Company (ILC) filed a lawsuit with an international tribunal against EU in March 2014 for its ban on selling LNG plant equipments to Iran.
Iran is not producing LNG, yet. Iran started to build the mentioned project, spending $2.5 billion on it but international sanctions blocked the work, so the project is only 50 percent complete. If the construction restarts, the first Iranian LNG will go to market in 2018, Energy International Risk Assessment reported on Sept. 7.
"Additional LNG production does not seem to be the priority for Iran due to high costs, viable cheaper pipeline alternatives, and an urgent need to fill in the technological and infrastructure gap for the national gas industry created by international sanctions. Consequent LNG projects could be executed in the mid-term, at best," the report added.
In the fourth 5-Year National Develop Plan (2005-2009), Iran had aimed to produce 70 million tons of LNG from the South Pars, North Pars, Ferdosi and Golshan gas fields by launching six LNG production facilities.
After canceling Iran's LNG project contracts with French Total, Spanish Repsol, Dutch-British Shell and Malaysian Petronas in 2008, Iran practically lost almost all opportunities in the LNG industry.
After that, in 2008, Iran signed a contract worth $25 billion to develop its gas fields and produce LNG with the Chinese SINOPEC group, Chinese CEPA, Polish state-owned gas company (PGNiG) and Malaysian Petrofield LNG Co. The value of Iran's contracts with PGNiG and Petrofield were respectively about $2 billion and $14-16 billion.
All of projects were canceled until 2012, even those which Iran signed with Chinese companies.
On the other hand, Alireza Kameli, managing director of National Iranian Gas Exports Company told Shana on July 4 that Iran has been negotiating with the "world's biggest company in FLNG shipping serving to transfer Iranian gas to Europe in seven to 12 months".
Floating LNG can take natural gas in coast, liquefy, store and transfer it to markets overseas.
Fars News Agency reported than a French company is keen to gather flaring associated gas (4.5 million cubic meters per day) from Forouzan oil field to liquefy on FLNG and export.
---
Follow us on Twitter @AzerNewsAz
Related News