Kyrgyzstan's GDP increases 7.1 percent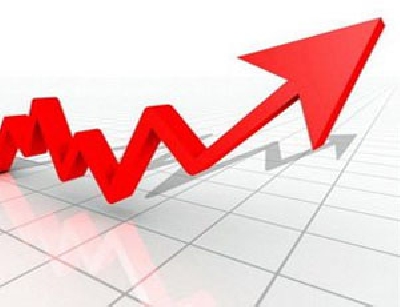 By Vusala Abbasova
Kyrgyzstan's economy has demonstrated a steady pace of growth from January to July 2015.
The development of a range of industries contributed to a GDP increase of about 7.1 percent, according to statistics for January to July.
The National Statistical Committee provided the data compared to the same period of last year, KyrTag reported.
The country's GDP grew mainly due to the development of the manufacturing industry, which made up of 42.6 percent of the entire GDP growth. In addition, the growth of trade amounted to 9.8 percent and construction totaled 8.9 percent of total GDP growth.
The growth in output from the Kumtor gold mine, which is the largest industrial asset for Kyrgyzstan, amounted to 2.6 percent of the country's total GDP growth.
The share of goods production from January to July increased by 2.2 percent to 35.8 percent of total GDP growth.
The increase in production became possible due to the expansion of the share of industry by 2.8, while the share of service fields decreased by 0.9 percent to 50.7 percent.
The GDP deflator (price index of all sectors of the economy) totaled 105 percent in the current year.
Undoubtedly, the Kumtor gold mine is one of the main sources of profit for Kyrgyzstan. The gold mine's development has given the country more than $2.7 billion from foreign investors over 20 years.
Kyrgyzstan, with almost 4 tons of gold, ranks 86 for the volume of gold reserves in the world, according to May Statistics of the World Gold Council.
Earlier, the Asian Development Bank (ADB) forecasted future growth in country's trade with recovery in agro-processing and textiles as the member of the Eurasian Economic Union.
However, the current unstable economic situation related to Western sanctions against Russia has had a negative impact on the national currency.
The ADB said that growth slowed to 3.6 percent in Kyrgyzstan in 2014 as result of weakening the economies of Russia and Kazakhstan, while a local currency depreciation of about 19 percent pushed inflation to 7.5 percent.
The depreciation of currency and tariff increases on imports will keep the country's average annual inflation at 10.5 percent in 2015 and 10.0 percent in 2016 within the EEU, the ADB predicted.
---
Follow us on Twitter @AzerNewsAz