3 July 2015 10:42 (UTC+04:00)
1 453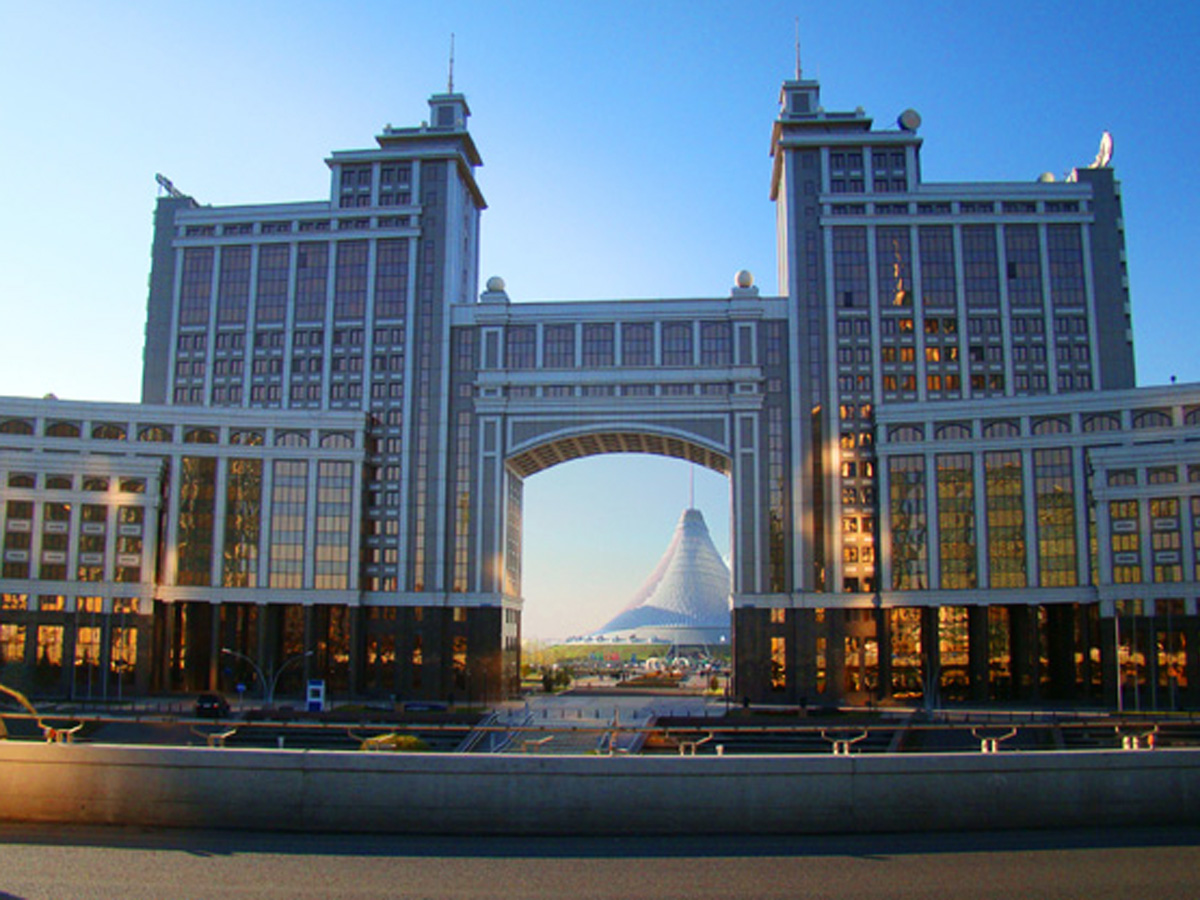 Kazakh national oil and gas company KazMunaiGas plans to sell 50 percent in KMG Kashagan B.V., which owns a 16.88 percent stake in the project to develop super-giant field Kashagan, to the Kazakh National Welfare Fund Samruk-Kazyna, the London Stock Exchange reported.
The purchase price payable by Samruk-Kazyna for the Kashagan Shares shall be determined based on an independent appraisal, and it is expected to be approximately $4.7 billion.
The closing of the Kashagan Sale is expected to occur before the end of 2015.
Samruk-Kazyna's agreement to purchase the Kashagan Shares reflects the State's strong support of KMG, as a strategic national asset. The provision of this State support through Samruk-Kazyna's purchase of an interest in KMG Kashagan will allow KMG to deconsolidate approximately $2.2 billion of indebtedness relating to the North Caspian Project, which will, in turn, permit KMG to reduce consolidated KMG net indebtedness by the same amount.
At the same time, the call option is intended to give KMG the opportunity to regain the positive contribution to EBITDA, which is expected to result when the Kashagan field commences production
KMG expects that the combination of the Kashagan Sale and the Debt Reduction Program will improve the Group's overall financial profile, reduce the Group's current debt service and thereby improve its overall liquidity position, and (in conjunction with the cash application amendment described below) allow the Group to continue to fund its on-going obligatory capital expenditure program in line with current plans
Kashagan is a large oil and gas field in Kazakhstan, located in the north of the Caspian Sea. The geological reserves of Kashagan are estimated at 4.8 billion metric tons of oil. The total oil reserves amount to 38 billion barrels; some 10 billion out of them are recoverable reserves. There are large natural gas reserves at the Kashagan field - over one trillion cubic meters.
The production at the Kashagan field started September 2013, but in October, it was ceased after a gas leak in one of the main pipelines. The analysis revealed numerous cracks in the pipeline, which needed to be completely replaced. The replacement was projected to take at least two years.
The project participants are KMG Kashagan BV (16.88 percent), AGIP Caspian Sea BV (nearly 16.81 percent), CNPC Kazakhstan BV (8.33 percent), Exxon Mobil Kazakhstan Inc. (nearly 16.81 percent), INPEX North Caspian Sea Ltd., Shell Kazakhstan Development BV (nearly 16.81 percent), Total E&P Kazakhstan (nearly 16.81 percent).
---
Follow us on Twitter @AzerNewsAz
Related News