Uzbekistan seeks to up cargo traffics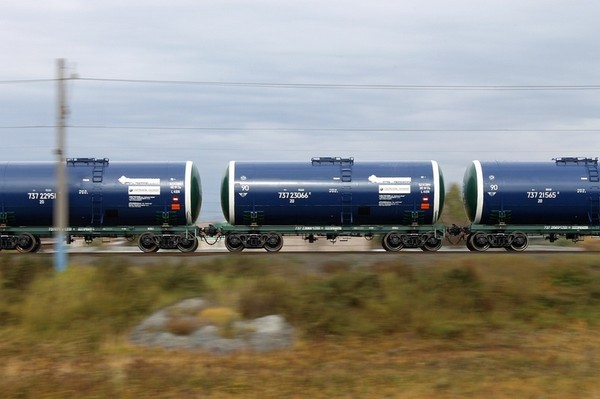 By Vusala Abbasova
Uzbekistan plans to increase the volume of cargo traffics to maintain growth of GDP at the level of 8 percent.
Thus, cargo traffics should annually increase on average to 9.2 percent, said Bakhtiyor Ergashev, project coordinator of the Uzbekistan Center for Economic Research at the international conference "Transport corridor Uzbekistan – Latvia – EU states : new opportunities and perspectives" in Tashkent on June, 3.
Bakhtiyor said that cargo traffics should increase by 4.4 times and reach up to 6.04 billion tons over the next fifteen years.
He also mentioned investment issues in the framework of the conference.
In his opinion, the share of investments in the transport sector should increase from 3.35 percent in 2013 to 4.6 percent in 2030 relative to GDP. So, Uzbekistan should invest $46.7 billion to increase cargo transportation to 2030, according to CER experts.
Uzbekistan is completely surrounded by landlocked nations, as one of the doubly landlocked states of the world. In the result, prices of products from Uzbekistan increase due to extra expenses for transportation. This fact made Uzbekistan actively work on developing transport corridors to simplify export and imports of goods.
The conference was aimed at establishing efficient transport communications between Uzbekistan-Latvia and Uzbekistan-EU states as well as determining perspective transport routes, exchange experience in logistic management and so on.
Following the conference, participants discussed perspectives of interaction between Latvia and Uzbekistan in transport policy, the Great Silk Road project and transit of cargoes from Central Asia to the EU via Latvia.
Earlier, Uzbekistan planned to direct about $10 billion to projects on development of roads and railways, logistics centers and communications. The implementation of over 150 projects is provided within the program of development and modernization of production infrastructure in Uzbekistan for 2015-2019.
---
Follow us on Twitter @AzerNewsAz