5 January 2015 17:31 (UTC+04:00)
776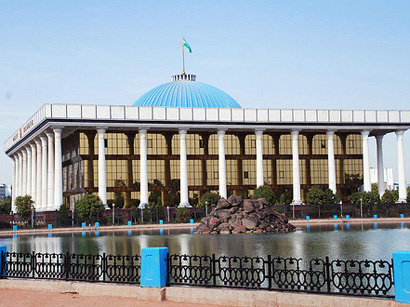 The Liberal Democratic Party of Uzbekistan got 52 seats in Uzbek parliament following the elections held on December21 and the re-vote held in 22 constituencies.
Mirza-Ulugbek Abdusalomov, Head of the country's Central Election Commission (CEC) said Democratic Party Milly Tiklanish got 36 seats, People's Democratic Party – 27 and the Social Democratic Party Adolat (Justice) - 20 seats. At the same time, 15 more MPs of the parliament were elected by secret ballot at the conference of Uzbekistan's Ecological Movement.
The party which got the majority of seats in the parliament gets the right to nominate its candidate for the prime minister, according to the amendments made to Uzbekistan's election law in 2014.
Uzbekistan's bicameral parliament was created in 2005. Its legislative chamber permanently employs 150 MPs.
The upper house – Senate – employs 100 MPs elected in equal numbers, i.e. six MPs from the Karakalpakstan Republic, provinces and the city of Tashkent. Another 16 members of the Senate are appointed by Uzbek president from among the most distinguished citizens.
The elections to the Senate will be held on January 13-14.