85,000 Iranians catch cancer annually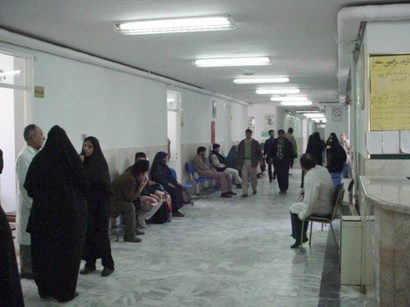 Iran has already lost 41,000 people to cancer last year (ends in March), and annually about 85,000 people catch cancer in the country, Head of Cancer Research Center in Iran, Mohammad Ismayil Akbari said
Akbari noted that the chances of catching cancer are mostly equal between men and women, but the rate of those infected with cancer is higher among men (55 percent) than among women (44 percent), ISNA news agency reported.
He said women of Iran's Yazd province have a high rate of being infected with cancer. As for men, those living in Iran's Markazi province have a high rate of being infected with cancer, compared to other provinces.
"Breast cancer is the most common one among women, while prostate cancer is the most common among men," Akbari said, adding that cancer itself is the worst of diseases and a horrible way to die.
He went on to add that Iran probably has the world's highest rate of cancer-related diseases.
Speaking about children, Akbari said that about 50 percent of those children who catch cancer, die.
Iranian media outlets claim that cancer is the third top reason for deaths in Iran - as every day about 105 people in the country die of cancer.
Official statistics in Iran say there are about 63,000 cases of cancer revealed in the country annually.
However, according to the Iranian media, the real number of cancer patients is 90,000-95,000, with over 50,000-55,000 fatalities.