Conservatives in Iran rally to support president-elect Rouhani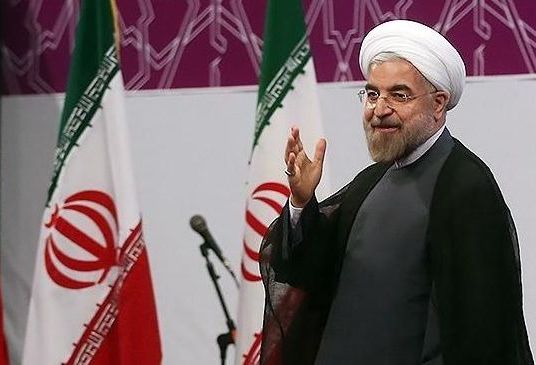 By Sara Rajabova
Coalition of conservatives in Iran held a big rally on July 23 in supporting of the president-elect Hassan Rouhani, KhabarFarsi website reported.
Many current parliament members and conservative politicians participated in the rally, according to the report.
Several parliamentary members held talks on the sidelines of the rally, and expressed views that all conservatives should support Rouhani to make the new government strong, and solve all existing problems.
Recall that Hassan Rouhani won the presidential elections this year in Iran, which were held on June 14, 2013.
Rouhani gathered over 50 percent of votes at the elections, and the official inauguration of the new president is scheduled for August 4.
Iran's Foreign Ministry Spokesman Abbas Araqchi has said recently that leaders and officials from across the world, except for the United States and Israel, have been invited to Rohani's swearing-in ceremony.
Afghan President Hamid Karzai, Pakistani President Asif Ali Zardari, Lebanese President Michel Sleiman, Syrian Prime Minister Wael al-Halqi and Tajik President Emomali Rahmon will travel to Iran to participate in the ceremony.
Iraq will be represented by Vice President Khazir al-Khazai and Turkey by Minister of Development Cevdet Yilmaz.
Kuwait, Oman, the United Arab Emirates, Qatar, Azerbaijan and Latin American countries will also dispatch high-level delegations to the event.
This is the first time that heads of state and leaders from abroad have been invited to attend the swearing-in ceremony of Iran's president. Previous presidential inaugurations were attended by ambassadors.