24 April 2013 13:26 (UTC+04:00)
726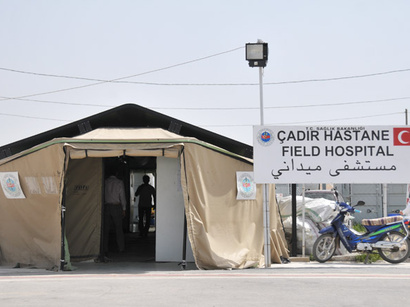 Fire took place in Syrian refugee camp in the Turkish province of Sanliurfa, online Sabah newspaper reported on Wednesday.
According to the report, the fire that hit one of the tents spread to five other tents. Six children were seriously injured in the fire. The injured children were taken to nearby hospitals.
It is reported that the health state of the injured is very serious. At present, the cause of the fire is being established.
The number of Syrian refugees residing in Turkey, reached almost 300,000, head of the Office for the Prevention and Emergency Management (AFAD), Fuat Oktay said earlier.
According to Oktay, over 181,000 refugees reside in camps set up by the Turkish government for Syrian refugees. In addition, over 100,000 refugees reside in the border provinces of Turkey, outside the camps.
Anti-government protests have continued in Syria for more than a year and half. According to UN, the total number of victims of the conflict in Syria exceeds 70,000 with around three million in need of humanitarian assistance. The Syrian authorities say they oppose the well-armed militants.
Related News