22 April 2013 13:32 (UTC+04:00)
1 254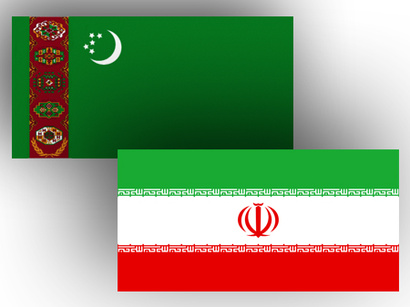 By Aynur Jafarova
Iran and Turkmenistan have agreed a barter agreement on the exchange of Turkmen gas for Iranian foodstuffs, Iranian Deputy Oil Minister, Managing Director of National Iranian Gas Company Javad Owji said at a news conference on Friday, Mehr news agency reported.
"Iran has a positive gas trade balance and we have reduced the gas import by 50 percent. Last year the country exported 8.4 billion cubic meters of gas. At the same time, about 4.5 billion cubic meters of fuel was imported," Owji said.
According to him, the country used 40 billion cubic meters of gas at the power plants and over 40 billion cubic meters of gas was delivered to the population and companies.
In January Owji said that Iran had imported 4 billion cubic meters of gas from Turkmenistan from March 19, 2012.
In March, commercial director of Iranian Development Organization Europe and America's department, Abdul Asadian, said that Iran and Turkmenistan have agreed on the conditions of gas imports.
"Iran will partially pay with money for gas imports from Turkmenistan, while the other part will be bartered with goods," he said.
Asadian noted that two months ago an Iranian delegation was sent to Turkmenistan, and it negotiated the details of the barter deal.
According to Iranian official statistics, Turkmenistan exported 11.8 billion cubic meters of gas to Iran during the last solar year, which ended on March 19.
Iran and Turkmenistan have common land borders and are neighboring countries in the Caspian Sea. They have maintained relations since Turkmenistan's independence from the Soviet Union in 1991. Iran was the first nation to recognize Turkmenistan as an independent state. Since then, the two countries have enjoyed good relations and have cooperated in economics, the infrastructure and energy sectors.
Tehran has the largest volume of trade turnover with Turkmenistan after Russia. The two countries' annual trade currently amounts to $4.2 billion. It is planned to further increase this figure to $10 billion over five years.
Turkmenistan mainly exports natural gas, oil and petrochemical products, as well as textiles to Iran.
Related News