Turkmenistan to set up shipyard in Caspian Sea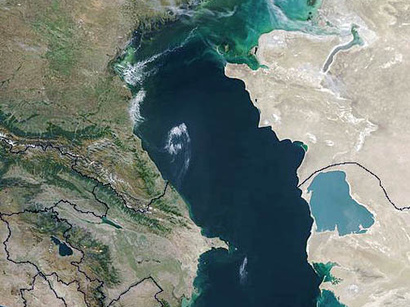 Construction of ship repair and construction plant in the Caspian port of Turkmenbashi is planned in the short term,Trend news agency reported referring to the Neutral Turkmenistan newspaper.
The project is implemented under the general development plan of the Turkmenbashi international seaport and national merchant marine fleet before 2020.
"The designed capacity of the plant ensures construction of two ships per year and repair of 12-15 vessels of the cargo and passenger water transport type, as well as various craft consisting of a wide range of types, purposes, size and capacities," the article said.
It is expected that the repair services will be provided to all vessels operating in the Caspian Sea belonging to companies from other countries.
The future complex provides the base for building medium to large capacity vessels, as well as recreational and sports vessels which are of fundamental importance to industrial economics.
In August 2012, it was reported that a draft project was prepared by Turkish Cotam Enterprises Ltd, a long-standing partner of Turkmenistan.
In 2011 Turkmenistan announced a tender to find a technical adviser for the development of the conceptual design of a ship repair (shipbuilding) base in the international sea port of Turkmenbashi.
The need for building the base arose due to the growth in traffic by sea and that the sea port of Turkmenbashi is becoming a major transit point in the system of foreign economic relations and an important element of the international transit route for the Europe-Caucasus-Asia route, passing from west to east.
In recent years, Turkmenistan has been active in building its own tanker fleet. Vessels purchased from Russia and the Baltics are used for freight along the Caspian coast, delivering crude oil from the Turkmen terminals of Aladzha and Ekerem to the oil terminal of Kenar.
A scaled reconstruction of the seaport of Turkmenbashi which holds an international status is planned. The country is seeking out the experience of free economic zones in the UAE, Singapore and Hong Kong. Avaza resort town, declared by authorities as a free economic zone, is being built on the Caspian Sea coast.