Georgian port workers end strike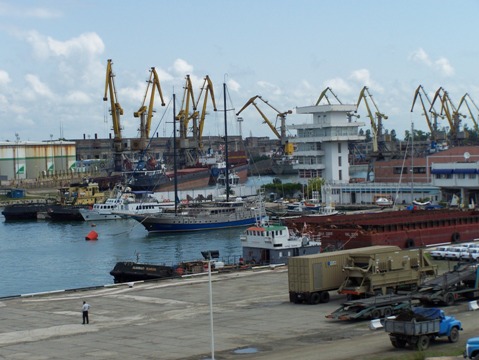 By Seymur Aliyev
Striking workers of the port of Poti on the Black Sea coast of Georgia returned to work on Saturday morning after reaching agreement with the management with the help of the economy ministry, Minister Giorgi Kvirikashvili said.
Kvirikashvili noted that the wages of the workers will be increased by 20 percent from December 1, although they were demanding at least a 40 percent pay raise.
In addition, the other issues of the workers' concern were also settled, Kvirikashvili said.
Average wage of staff at the port is reportedly about $60 to $120 per month.
The minister said the relationship between employers and workers will be discussed in the near future at the level of the Georgian government, which intends to revise the labor code in favor of the workers.
The Poti port was paralyzed by 70 percent for ten days as a result of the strike, which had been joined by workers of the fleet, a group of reservists and loaders.
On November 1, about 1,200 employees announced their refusal to come to work until the administration meets their demands for higher wages and normal working conditions, Georgia Times reported earlier, referring to Russian online edition Gazeta.ru.