Azerbaijan junior team wins bronze medal at CIS Games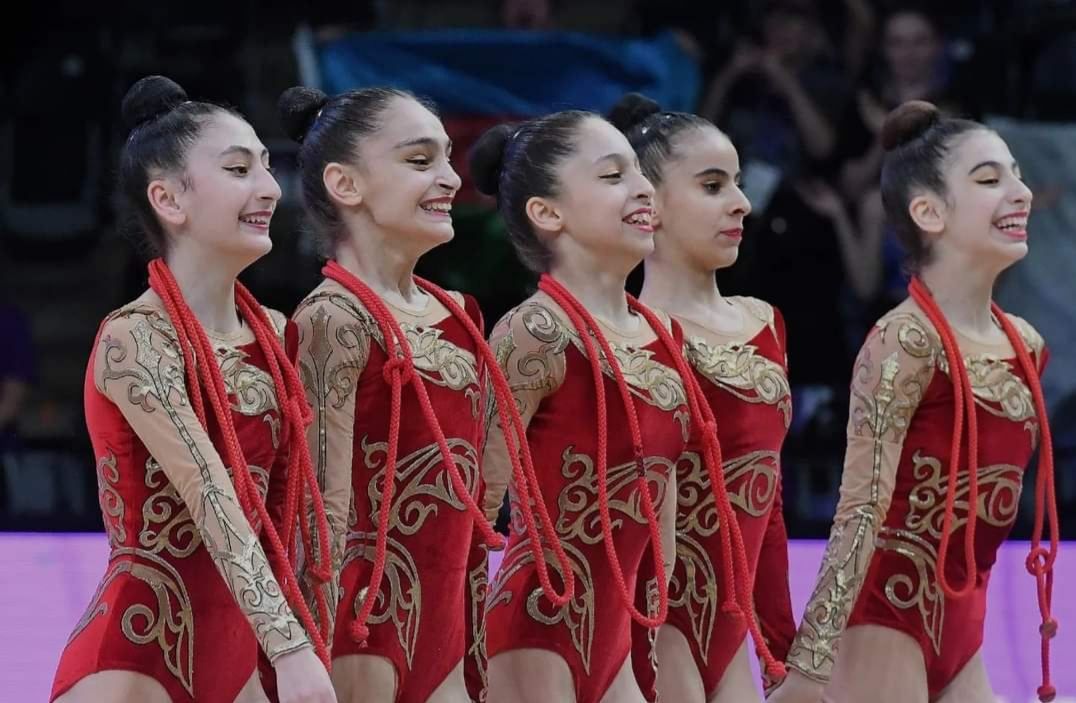 Azerbaijan's junior rhythmic gymnastics team achieved remarkable success by securing a well-deserved bronze medal at the II CIS Games held in Minsk, the capital of Belarus, Azernews reports, citing Trend.
The group exercises team, comprising talented gymnasts Govkhar Ibrahimova, Sakinakhanym Ismailzade, Madina Aslanova, Ilaha Bahadirova, Ayan Sadigova, and Zahra Jafarova, showcased their outstanding skills and precision in the all-around program, earning them the prestigious medal in the competition. The achievement reflects the team's dedication and hard work, bringing pride to Azerbaijan in the world of rhythmic gymnastics.
The II Games of the CIS countries are taking place in the Republic of Belarus from August 4 to 14, 2023, under the auspices of the Council for Physical Culture and Sports of the participants of the Agreement on Cooperation in the Field of Physical Culture and Sports of the participants of the Commonwealth of Independent States.
---
Follow us on Twitter @AzerNewsAz