Belarusian embassy in Netherlands exposed to terror attack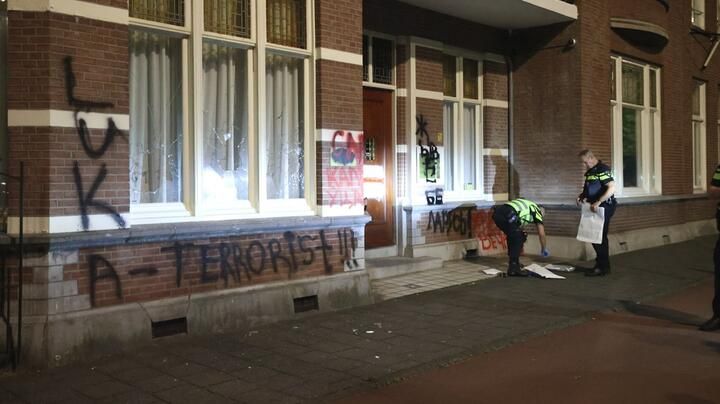 On the night from Saturday to Sunday, the Belarusian embassy in The Hague (Netherlands) was attacked: three windows were broken in it, slogans were written on the walls, AZERNEWS reports, citing Dutch media sources.
A 31-year-old man was arrested as a suspect at the scene.
The photographs show that the building has red and black graffiti texts, including the inscriptions "Long live Belarus!", "Long live forever!" and "Luka is a terrorist." "Probably, this refers to the President of Belarus Alexander Lukashenko," the newspaper notes.
Member of the Dutch Parliament Sierd Sierdsma condemned such actions on his Twitter. "No matter how you rightly get angry at the regime of Belarus, Russia or other countries, do not attack their embassies or residences." According to the politician, this increases the uncertainty of Dutch diplomats abroad: "You are not helping anyone and making our diplomats in these countries less safe."
---
Follow us on Twitter @AzerNewsAz