USA puts sanctions on several Armenian companies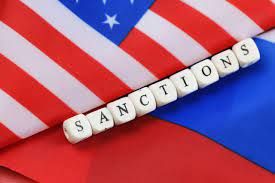 The USA has imposed export restrictions on several Armenian companies Azernews reports citing Armenian media outlets.
According to the information circulated in the Armenian media outlets, the USA imposed export restrictions on 28 legal entities of which 10 are from Armenia. The information noted that these restrictions are due to attempts to circumvent alleged export control measures to purchase products of American origin to assist Russia's armed forces and/or the military-industrial complex.
Besides Armenian companies, companies from Russia, China, Malta, Singapore, Spain, Syria, Turkiye, the United Arab Emirates, and Uzbekistan are also on this blacklist.
One of the companies is Tako LLC which is registered in Yerevan. Armenian media outlets said that Tako LLC underwent a name change and was previously called Taco LLC, which was under US sanctions back in September last year.
Taco LLC is a partner of the Russian company Radioavtomatika (Radioautomatics) and, according to the US authorities, it provided financial and material support to this company.
In addition to Taco LLC, Milur Electronics LLC, the Armenian subsidiary of the Russian Milandr company, was put on the US sanctions list earlier—in November of last year—with similar accusations.
---
Follow us on Twitter @AzerNewsAz