Mexico president says Trump arrest would be to stop 2024 bid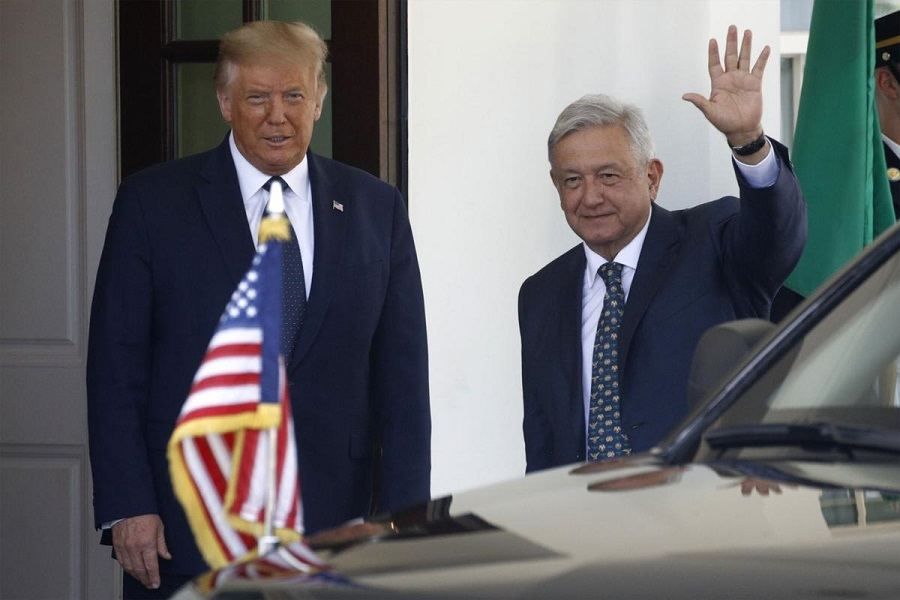 Mexican President Andres Manuel Lopez Obrador said Tuesday that if Donald Trump is indicted in a hush-money case it would be to stop him running for president in 2024, Azernews reports citing Al Arabiya.
"It's reported that they're going to detain former president Trump," Lopez Obrador said at a news conference.
"If that happens then everyone would know... it's so that he doesn't appear on the ballot," the left-wing populist added.
Trump has said that he expects to be arrested over hush money paid to a pornographic actress.
If indicted, the 76-year-old Republican would be the first former or sitting president to be charged with a crime.
Lopez Obrador had cordial relations with Trump, despite his fiery rhetoric, and was one of the last high-profile leaders to congratulate his successor Joe Biden on his election victory.
Trump sparked anger during his 2016 election campaign when he branded Mexican migrants "rapists" and drug dealers, and vowed to build a wall across the southern US border.
Lopez Obrador has previously criticized what he called social media "censorship" of Trump in response to posts accused of inflaming violence in the US Capitol.
---
Follow us on Twitter @AzerNewsAz