North Korea says Thursday's launch was Hwasong-17 ICBM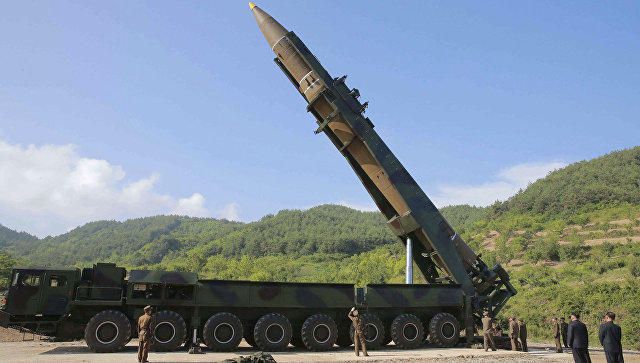 North Korea said that Thursday's launch was its largest Hwasong-17 intercontinental ballistic missile (ICBM), fired during a drill to demonstrate a "tough response posture" to ongoing US-South Korea military drills, state media reported.
Photos of the launch released on Friday by the country's government media showed Kim Jong Un watching the launch with his daughter, and included photos from space apparently shot by a camera mounted on the missile.
North Korea fired the ICBM into the sea between the Korean peninsula and Japan on Thursday, hours before South Korea's president flew to Tokyo for a summit that discussed ways to counter the nuclear-armed North.
"The launching drill of the strategic weapon serves as an occasion to give a stronger warning to the enemies intentionally escalating the tension in the Korean peninsula while persistently resorting to irresponsible and reckless military threats," state news agency KCNA said.
South Korean and American forces began 11 days of joint drills, dubbed "Freedom Shield 23," on Monday, held on a scale not seen since 2017 to counter the North's growing threats.
Kim accused the United States and South Korea of increasing tensions with the military drills.
He "stressed the need to strike fear into the enemies, really deter war and reliably guarantee the peaceful life of our people and their struggle for socialist construction by irreversibly bolstering up the nuclear war deterrent," KCNA reported.
---
Follow us on Twitter @AzerNewsAz