14 June 2021 12:55 (UTC+04:00)
1 734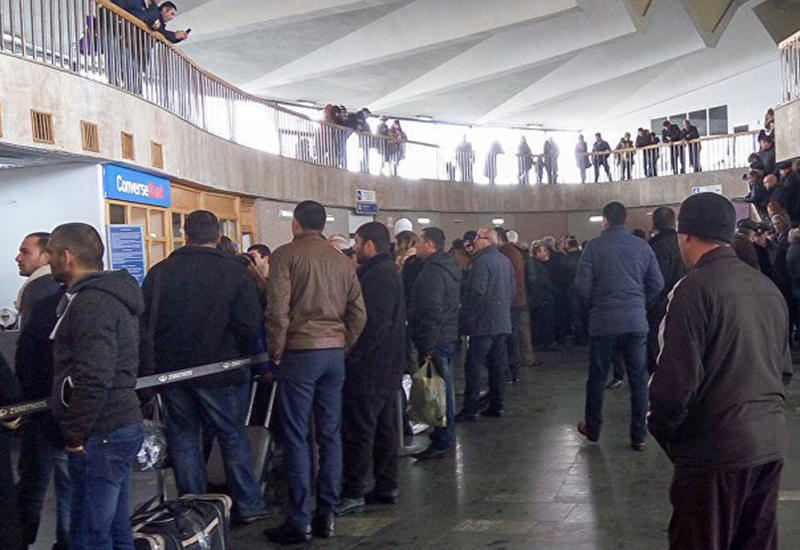 By Vugar Khalilov
Up to 1,7 million Armenians, that constitute 30 percent of population, have emigrated during 30 years of the country's independence, Head of the State Migration Service of Armenia Gagik Yeganyan has told local media.
Of those, 1.1-1.2 million have immigrated to Russia, 15,000 to the U.S, 120,000-150,000 to Europe and the rest to the CIS countries and other countries such as New Zealand and Israel.
The largest volume of emigration was noted between 1992 and 1994. During these three years, 600,000 people (13% of the population) fled Armenia.
However, the situation has not changed much since 2001. In 2002-2007, the average annual emigration rate was 25,000 to 47,000. In 2016-18, the wave of emigration increased again, reaching 35,000 to 40,000 people a year. No serious research on emigration has been carried out since 2018.
It was noted that the birth rate also decreases over time. If 90,000 children were annually born in Armenia in the 1980s, their number makes up only 10,000 to 12,000 today, the report added.
The current population of Armenia is 2,968,473 as of June 12, 2021, based on Worldometer elaboration of the latest United Nations data. Armenia's population is equivalent to 0.04 percent of the total world population.
According to the official statistics, by January 1, 2020, the current number of the Armenian population is 2,961,900.
--
Follow us on Twitter @AzerNewsAz
Related News