21 November 2018 12:26 (UTC+04:00)
2 041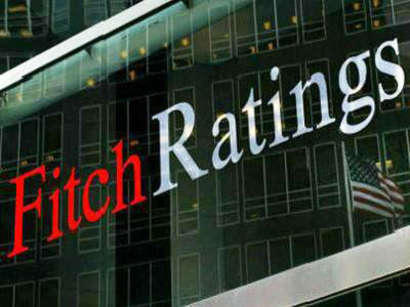 By Trend
Asset quality is the primary reason for several Kazakh banks' failures and liquidity issues, reads the Kazakh Banks Datawatch for 3Q18, published by Fitch Ratings.
"Although the sector's average impaired loans ratio equaled a moderate 10.7 percent at end-3Q18 and has remained stable over the year, the underlying asset quality is weaker due to restructurings and grace periods on principal repayments," says the report.
Fitch noted that the scale of loan transfer at the second-largest Kazakh bank Tsesnabank (24 percent of gross loans at end-2Q18), materially exceeding its regulatory impaired loan ratio (5 percent), is evidence that the banking sector asset quality is significantly weaker than reported.
The rating agency added that in 3Q18, Tsesnabank, which accounts for about 9 percent of Kazakh banking sector assets, had a liquidity squeeze and received a 200 billion tenge loan from the National Bank of Kazakhstan. The authorities also announced a transfer of agricultural loans equaling to 450 billion tenge from Tsesnabank to state-owned Problem Asset Fund at net book value.
Earlier this year, the National Bank suspended licenses of three smaller banks: Bank of Astana, Eximbank and Qazaq Banki.
"We believe that license suspensions and massive support to Tsesnabank indicates the authorities' willingness to continue the sector clean-up, although no formal bank resolution framework is in place," reads the report.
Fitch noted that banks' other metrics remained largely stable in 3Q18. The sector's return on average equity was a high 23 percent in the first 9 months of 2018, while average capital and liquidity metrics remained strong.
"However, these ratios diverge significantly between banks and there are still several banks in the sector with sluggish performance and weaker capital and liquidity buffers," the rating agency added.
Official exchange rate on Nov. 20 is 367.3 KZT / USD.
---
Follow us on Twitter @AzerNewsAz
Related News