Uzbekistan on way to joining CSTO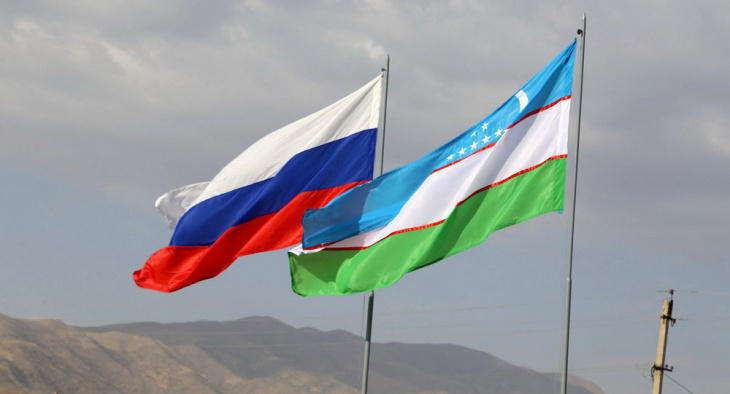 By Abdul Kerimkhanov
Vladimir Putin and Shavkat Mirziyoyev are going to meet on October 18-19 in Tashkent, Podrobno.uz reported.
The meeting will discuss issues of intensifying ties between the regions of the two countries, supporting their export potential, improving national investment legislation, and developing the digital economy. The forum will also include a series of exhibitions demonstrating the tourist and industrial potential of the regions of Uzbekistan and Russia.
Russian political scientists consider, following the meeting, the presidents will come to certain, very specific agreements.
In the framework of the meeting, the presidents may address the topic of the CSTO expansion, stated Russian political scientist, Vitali Arkov.
"After Shavkat Mirziyoyev became the head of Uzbekistan, Tashkent significantly increased its influence in Central Asia, becoming the center of integration processes in the region. Kazakhstan and Kyrgyzstan are members of the Eurasian Economic Union, but they can also join the project of Uzbekistan, about the likelihood of experts say more often. The unification of the two unions is inevitable and necessary in the interests of both. Against the background of NATO's increased activity in the Russian interests zone, Moscow's extremely important expansion of the CSTO at the expense of new and old members. For this purpose, the format of partners and observers was proposed for those states that for one reason or another do not want to be members of the organization. I think that negotiations are also under way with Uzbekistan. Putin will probably also discuss this issue with Mirziyoyev on the eve of the November session of the CSTO in Astana, " he said.
The leading analyst at the Agency for Political and Economic Communications, Mikhail Neizhmatov, told that during Vladimir Putin's visit to Uzbekistan, topics of cooperation between Moscow and Tashkent on transit projects could also be raised.
"As a rule, topics related to economic cooperation dominate in public statements following the talks between the heads of Russia and Uzbekistan. This is easily seen in the examples of the meeting between Vladimir Putin and Shavkat Mirziyoyev on the margins of the SCO June summit in Qingdao and on the eve of last year's CIS summit in Sochi. By the results of the September meeting of the Intergovernmental Commission on Cooperation between the two countries, one of the topics of which was the discussion on the agenda of the upcoming state visit Vladimir Putin to Uzbekistan. This theme will be affected and the meeting of presidents of Russia and Uzbekistan," Neyzhmatov said.
Within the framework of the official visit of Vladimir Putin, the first Russian-Uzbek forum of interregional cooperation will be held.